Classic
PeterH on September 21st, 2012
Mercedes-Benz Classic
"60 years of the SL" – the anniversary of the sports car will be celebrated at the world's largest trade fair for classic vehicles from 21 to 25 March 2012
Eight fascinating representative examples of the SL model series will be on display at the Mercedes-Benz stand in Hall 1
Continue reading about 2012 Techno Classica: Mercedes-Benz SL anniversary celebration
PeterH on September 20th, 2012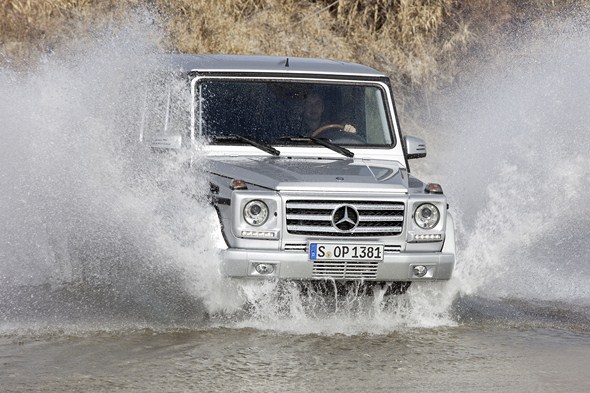 Forever young
Stuttgart – Mercedes-Benz has once again significantly upgraded the G‑Class, so reemphasising its position as the leader among off-road vehicles. The interior is characterised by high-quality appointments finished with exquisite materials.
The instrument cluster and centre console have been completely redesigned. The driver's field of vision now encompasses a colour screen, between two new round dials. The car features as standard the sophisticated COMAND Online infotainment system, including a navigation system and internet access.
PeterH on September 11th, 2012
Rudolf Uhlenhaut
Born on: 15 July 1906 in London Died on: 8 May 1989 in Stuttgart
The Mercedes-Benz 300 SL (W 194 series) racing car unveiled in 1952 was clearly engineer Rudolf Uhlenhaut's achievement. For it was Uhlenhaut, one of the rare automotive specialists with a great talent for design, who created it, laying the basis for racing successes as well as for the subsequent 300 SL (W 198) production sports car.
Continue reading about Brilliant engineer, driver and leader
PeterH on September 10th, 2012
Special exhibition on the history of the Mercedes-Benz Silver Arrows
Collaboration with Mercedes-Benz Classic
Stunning original vehicles from the Silver Arrow era from 1934-1939
Stuttgart/The Hague – Mercedes-Benz Silver Arrow cars are motor racing icons, known and loved all around the world. A special exhibition devoted to the history of these amazing vehicles from 1934 to 1939 is to run from 11 October 2012 to 6 January 2013 at the Louwman Museum in The Hague.
Continue reading about Silver Arrow Gala in the Louwman Museum
PeterH on September 3rd, 2012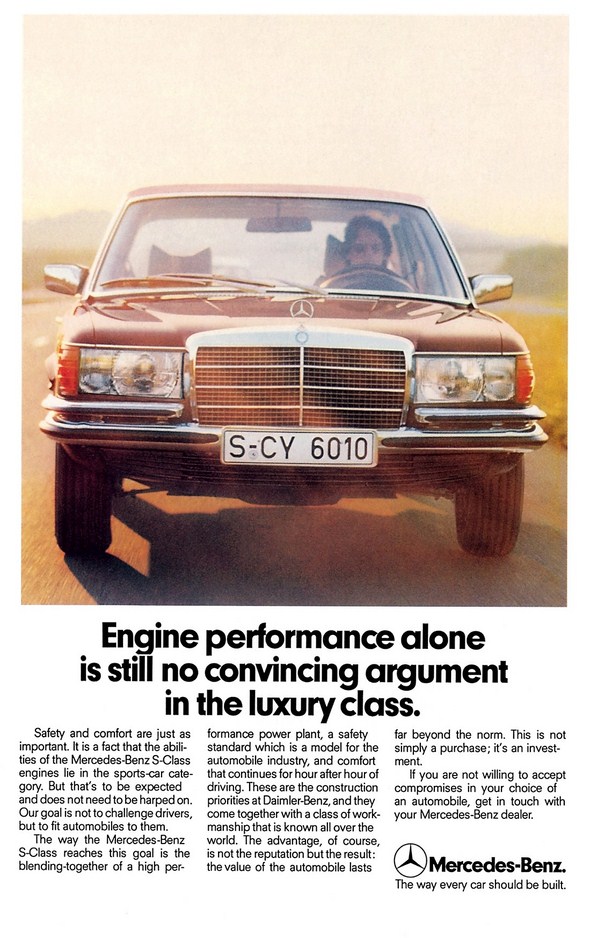 First official use of the S-Class designation
High-end vehicles have always been core products of Mercedes-Benz
Features, safety and comfort on top level
Stuttgart – At the Frankfurt International Motor Show in September 1972, Mercedes-Benz premiered not only a new generation of its flagship luxury-class vehicle but also a new name – the sedans were now officially known as the Mercedes-Benz S-Class. The 'S' abbreviation for top-of-the-line Mercedes-Benz models had been in use since 1949.
Continue reading about 40 years model series 116: luxury class in top form
PeterH on August 27th, 2012
From upper intermediate-class coupé to E-Class Coupé
Elegant-sporty touring car with a personality of its own
Staying young for 25 years: model series C 124 is a coveted Young Classic
Stuttgart – Sporty-elegant, two-door and with seductively modern lines: this is how the new Mercedes-Benz upper medium-class coupé presented itself at the Geneva Motor Show in March 1987. Model series C 124, which was to be designated "E-Class Coupé" from 1993 onwards, was – after the saloon and the estate – the third body variant of the 124 series. The A 124 Cabriolet, based on the coupé, was to follow only in 1991.
Continue reading about Fresh and modern: Mercedes-Benz coupés of the C 124 series