Classic
PeterH on August 27th, 2012
From upper intermediate-class coupé to E-Class Coupé
Elegant-sporty touring car with a personality of its own
Staying young for 25 years: model series C 124 is a coveted Young Classic
Stuttgart – Sporty-elegant, two-door and with seductively modern lines: this is how the new Mercedes-Benz upper medium-class coupé presented itself at the Geneva Motor Show in March 1987. Model series C 124, which was to be designated "E-Class Coupé" from 1993 onwards, was – after the saloon and the estate – the third body variant of the 124 series. The A 124 Cabriolet, based on the coupé, was to follow only in 1991.
Continue reading about Fresh and modern: Mercedes-Benz coupés of the C 124 series
PeterH on August 25th, 2012
•    Stylistically confident, open-top touring cars – the 107 model series
•    Successful third-generation SL model was produced for more than 18 years, achieving sales of 237,287 Roadsters
Continue reading about Innovation at its best: the Mercedes-Benz SL 107 model series
PeterH on August 22nd, 2012
Cars for motoring pleasure at the wheel
· Elegance and technical innovation
Stuttgart – A coupé conveys clear-cut messages. Its owner buys one because of its styling and beauty, appreciates its flowing silhouette – and, in a way, dresses in it for each journey as if putting on particularly elegant attire.
The fact that a powerful engine is usually also available is regarded with favour – coupé owners after all wish to travel at brisk speeds and dynamically without sitting in a sports car.
PeterH on August 19th, 2012
Four Mercedes-Benz motorsport racing cars to drive in legendary Hillclimb at Goodwood House
Official slogan for the event this year: "Young Guns – Born to Win"
Mercedes-Benz Classic is celebrating "60 years SL" as well as "75 years W 125"
Stuttgart – Mercedes-Benz Classic is going to send four racing cars from the company's own collection to take part in the 1.86 kilometre Hillclimb at the Goodwood Festival of Speed. The event is scheduled from 28 June – 1 July 2012 with the slogan "Young Guns – Born to Win".
Continue reading about Mercedes-Benz Classic at Goodwood Festival of Speed 2012
PeterH on April 21st, 2012
May 1955: Start of production of the Mercedes-Benz 190SL
25,881 units of the elegant roadster produced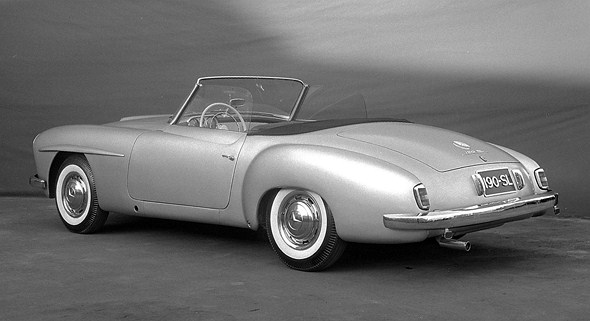 Stuttgart. In time for the summer of 1955, production of the four-cylinder-engined 190SL sports car was begun at the Sindelfingen plant.
Continue reading about Not just for the ladies: the Mercedes-Benz 190 SL
PeterH on April 21st, 2012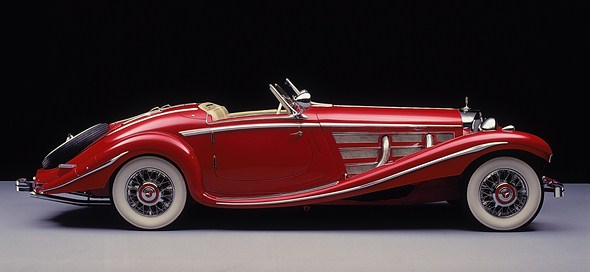 Stuttgart – Two new – and very different – Mercedes models were displayed at the Berlin Motor Show in March 1934. One was the 130, Mercedes-Benz's first production car with a rear-mounted four-cylinder engine which developed 26 hp from a displacement of 1.3 liters.
Continue reading about Elegance on four wheels: Mercedes-Benz 500 K (W 29)