Classic
PeterH on September 20th, 2015

A highly sought-after young classic: the Mercedes-Benz 500 E
Anyone in the know will already be slavering at this model designation: launched in 1990, 25 years ago, the Mercedes-Benz 500 E with V8 engine and subtly muscular body is the top-of-the-range model in the 124 model series – and has long been one of the brand's most desirable 'young classic' models.      (more…)
Continue reading about The powerhouse of the 124 model series
PeterH on September 7th, 2015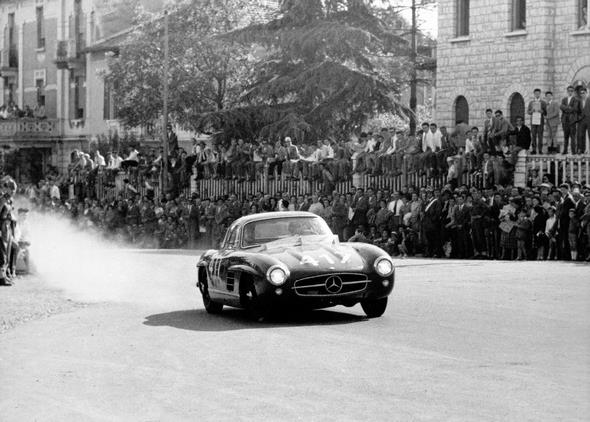 At the Classic Days Schloss Dyck 2015, Mercedes-Benz Classic is reawakening fond memories of the outstanding victory in the 1955 Mille Miglia: from 31 July to 2 August 2015, a vehicle display in the paddock and special Mercedes-Benz demonstration runs will commemorate the success stories associated with this legendary 1000-mile race.
Continue reading about Magnificent flashback to the 1955 Mille Miglia
PeterH on April 14th, 2015
A dream come true: 60 years of the Mercedes-Benz 190 SL
Open for joie de vivre, elegance, and departure to new destinations: the eagerly awaited Mercedes-Benz 190 SL (W 121) was launched in 1955.
The two-seater Cabriolet technologically based on the upper mid-size category brought joy and colour to everyday life during the years of the economic miracle.
Continue reading about 1955: Mercedes-Benz 190 SL market launch
PeterH on February 5th, 2015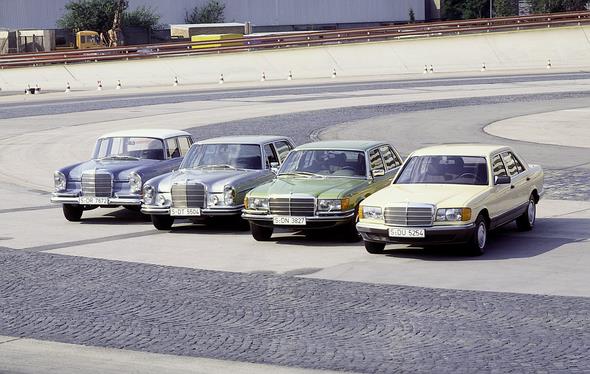 · Unbroken tradition from 1951 through today
· Outstanding car in every detail – comfort, safety, engineering, design
· World's best-selling premium-class car
Continue reading about The Mercedes-Benz S-Class: Always impeccably dressed
PeterH on December 14th, 2014
Public premiere for this trendsetting one-of-a-kind model dating from 1938
In addition: Mercedes Grand Prix racing car of 1914 recalls historic one-two-three victory of 100 years ago
Continue reading about Unique one-off model takes center stage at Pebble Beach: the 540 K Streamliner from Mercedes-Benz Classic
PeterH on June 27th, 2014
Most powerful and fastest diesel car of its day
Innovative starting technology: a turn of the ignition key was all it took
"Stroke/8" model series set the standards in the premium middle-class category
Continue reading about 40 years ago: The 240 D 3.0 was the first series-production car with a five-cylinder engine