Miscellaneous
PeterH on March 10th, 2010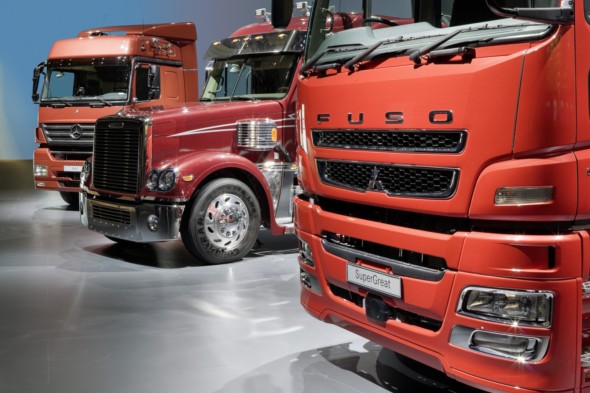 Penetration of new markets: Substantial growth momentum in BRIC countries
Global modular system: Comprehensive modernization of product range
Expansion of leadership in global truck business

(more…)
Continue reading about Daimler Trucks Predicts Turnaround and Expects to Stabilize Earnings in 2010
PeterH on March 9th, 2010
Performance Driving Program Adds SLS AMG and Pro Level
MONTVALE, NJ – Following its inaugural year in the U.S., Mercedes-AMG is presenting a new season for driving enthusiasts who want to sharpen their advanced driving skills at the AMG Driving Academy. Among the list of enhancements is the addition of a Pro Level for 2010.
Continue reading about Mercedes AMG DRIVING ACADEMY RACES INTO 2010
PeterH on March 8th, 2010
Efficient full hybrid allows purely electric driving
Driving pleasure and efficiency thanks to 150 kW diesel engine combined with 15 kW electric motor
Fuel consumption 4.1 litres per 100 kilometres, CO2 emissions 109 grams per kilometre
Sophisticated operation strategy with start/stop and "sail" functions

(more…)
Continue reading about E 300 BlueTEC HYBRID: A new level of efficiency – the first diesel hybrid from Mercedes-Benz
PeterH on March 8th, 2010

Efficiency paired with elegance: Pioneering upper-range sedan with "green" technology and avant-garde design (more…)
PeterH on March 6th, 2010
Mitsubishi Fuso Truck & Bus Corporation (MFTBC) expands further into international markets with sales start for Fuso Canter Eco Hybrid trucks in Hong Kong
After Ireland and Australia, Hong Kong is third international market outside Japan in which the Fuso Canter Eco Hybrid is sold
Dr. Albert Kirchmann, President and CEO of MFTBC: "We are pleased to bring the low emissions, high fuel efficiency Fuso Canter Eco Hybrid to Hong Kong."
Continue reading about Fuso Starts Sales of Hybrid Trucks in Hong Kong
PeterH on March 6th, 2010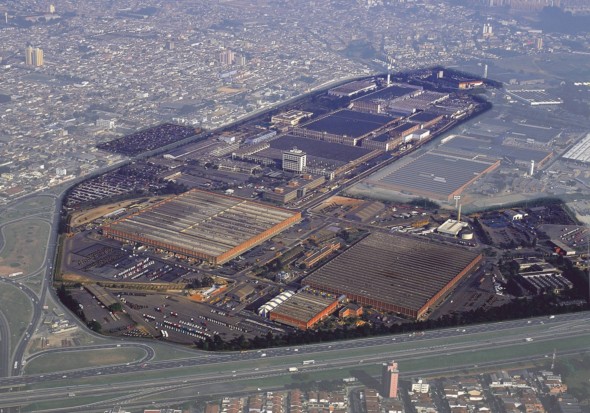 Mercedes-Benz do Brasil receives loan in the amount of R$1.2 billion (roughly €460 million) from BNDES, the Brazilian national bank
The investments will be used to expand capacity, to optimize production processes and the infrastructure at the São Bernardo do Campo plant, and for research and development at the site
Hubertus Troska, Head of Mercedes-Benz Europe/Latin America: "We are especially pleased with the new job positions that have been created in the country.
Continue reading about Mercedes-Benz do Brasil expands production capacity to 75,000 units per year