Miscellaneous
M-Class scores a hat-trick in crash tests
Stuttgart/Ruckersville (USA).  The Mercedes-Benz M-Class has succeeded in passing what is now the stricter crash test carried out by the American Insurance Institute for Highway Safety (IIHS), picking up the "Top Safety Pick+" (TSP+) award in the process.
Continue reading about "Top Safety Pick+" award in the stricter US crash test
PeterH on April 23rd, 2014
The Future Starts Now
Digital preview of the new C-Class
On the road to accident-free driving – Mercedes-Benz Intelligent Drive
Three world premieres: Nest integration, Pebble support and Google+
Look ahead to forthcoming Mercedes-Benz connectivity features
Las Vegas, Nevada. Exclusively for visitors to the Consumer Electronics Show (CES, January 7 – 10, 2014) Mercedes-Benz is taking an unconventional approach to showing the new C-Class.  (more…)
Continue reading about Mercedes-Benz at the 2014 Consumer Electronics Show
PeterH on September 9th, 2013
If you have a classic car, like a Mercedes, get your tires checked regularly at a place like Tires Burlington
PeterH on February 14th, 2013
The AMG S-Model is a completely new model on the AMG pricelist and not comparable to the highly exclusive and limited "Black Series"-models.
The S-Model is part of Mercedes new model initiative, which means that apart from the CLS and the E-Class there are more AMG S-Models to come in the future.
PeterH on January 5th, 2013
Mercedes-Benz emergency call system:  faster help at the crash scene (more…)
Continue reading about Available in 19 countries from 1 January 2013
PeterH on November 8th, 2012
The GL-Class is the best SUV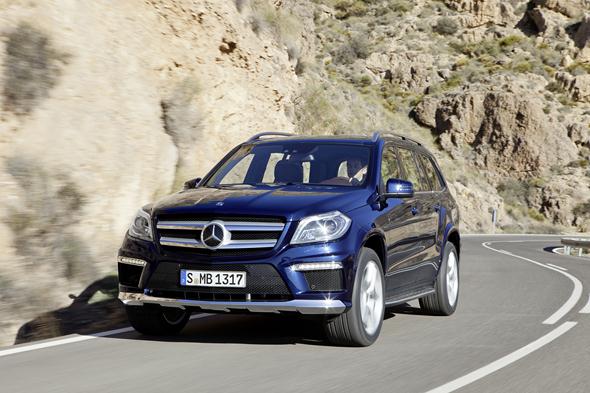 Stuttgart – Readers of the German newspapers BILD am SONNTAG and AUTO BILD, together with a panel of motoring experts, have crowned the Mercedes-Benz GL-Class as the best SUV, voting to award the coveted "Golden Steering Wheel" to the luxury cross-country vehicle. (more…)