Official
PeterH on October 20th, 2011
Mercedes-Benz wins in four categories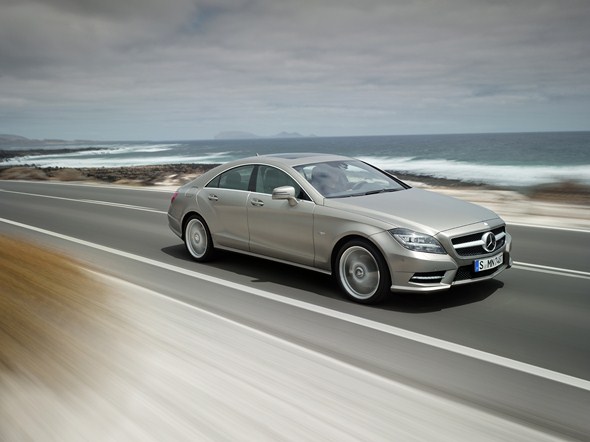 Stuttgart – The Mercedes-Benz CLS, the SLS AMG Roadster and the various models in the C-Class are the most attractive vehicles in their respective classes. Furthermore, the legendary 300 SL Gullwing of the 1950s has earned the right to be called a design icon of recent decades. Such were the results of a survey of readers undertaken by leading German motoring magazine "auto motor und sport".
Continue reading about Readers vote for "The most beautiful cars of 2011"
PeterH on September 14th, 2011
12,648 readers of the "Auto Straßenverkehr" magazine voted the E-Class Estate their personal favourite in the specified price category, in which they were invited to choose from particularly family oriented cars such as estates, vans or SUVs.
Continue reading about The E-Class Estate is "Family car of the year 2011"
PeterH on September 9th, 2011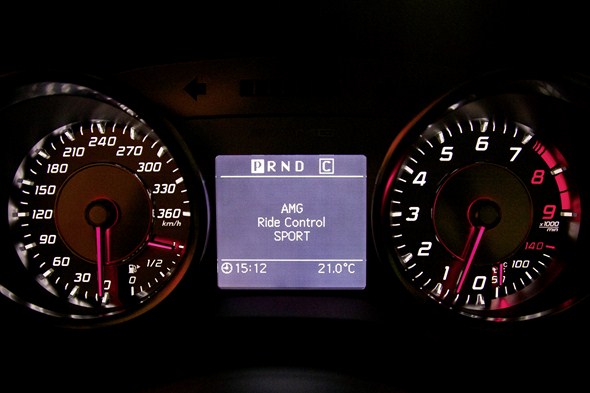 New optional extras for the Mercedes-Benz SLS AMG
Groß-Dölln/Affalterbach – The Mercedes-Benz SLS AMG is now even more attractive and individual. The new high-tech option of the AMG RIDE CONTROL sport suspension with adaptive damping combines concerted performance-orientation with optimal comfort on long journeys.
Continue reading about AMG RIDE CONTROL sport suspension with adaptive damping
PeterH on August 25th, 2011
Heralding a new era in the compact class
Agile: space and dynamics abound
Efficient: drive system with new engines and dual clutch transmission
Safe: radar-based collision warning system as standard, PRE-SAFE® featuring for the first time
Sensational: outstanding aerodynamics set a new benchmark in the segment 

(more…)
Continue reading about Compact sports tourer: the new B-Class from Mercedes-Benz
PeterH on August 21st, 2011
Top marks in all disciplines
Affalterbach – The Mercedes-Benz SLK 55 AMG is the most powerful SLK of all time. Its newly developed AMG 5.5-litre V8 engine featuring cylinder shut-off combines the ultimate in performance with the lowest possible fuel consumption. With a peak output of 310 kW (422 hp) and maximum torque of 540 Nm, the SLK 55 AMG outperforms all of its direct competitors.
PeterH on August 17th, 2011
Sports car performance with the fuel economy of a sub-compact
Stuttgart – For the first time, Mercedes-Benz is offering the sporty SLK Roadster with a diesel engine. The 150 kW (204 hp) four-cylinder power unit puts the two-seater at the top of its class in numerous respects.
With a fuel consumption of 4.9 litres per 100 kilometres, it is the most economical roadster in its segment. Thanks to its enormous torque of  500 newton metres it accelerates from zero to 100 km/h in 6.7 seconds, and delivers a top figure for acceleration from 80 to 120 km/h.