NEWS
Design prize for MULTIBEAM LED headlamps
Mercedes-Benz is a design trendsetter. This was confirmed for the Stuttgart-based company by the judges of the globally renowned design competition, who gave the "Red Dot Award" to the MULTIBEAM LED headlamps on the new E-Class.
Continue reading about Mercedes-Benz wins "Red Dot Award: Product Design 2016"
Sports coupé meets "G"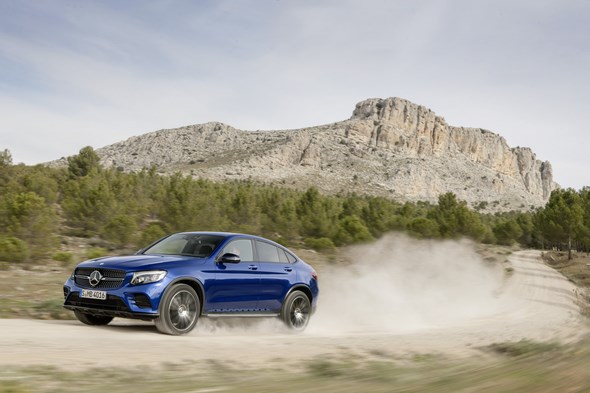 The dynamic-expressive styling of the GLC Coupé concept was a centre of attention at its world premiere in 2015 in Shanghai.
Continue reading about World premiere of the Mercedes-Benz GLC Coupé
New name, new dynamic
The design
With all the essential charms of a roadster
As part of the facelift, the Mercedes-Benz designers have further honed the cult roadster's sporty look. The new front section, where the steeply raked radiator grille elongates the appearance of the arrow-shaped bonnet, is particularly striking.
Extension for the most intelligent executive saloon
Beijing.  At "Auto China 2016" in Beijing, Mercedes-Benz is presenting the long-wheelbase version of the E-Class, measuring an extra 140 millimetres in length.
Passengers in the rear of the saloon, which has been purpose-developed for China, enjoy the benefit of a considerably larger footwell area and seats with a host of comfort functions.
Continue reading about Premiere of the long-wheelbase version of the new E-Class
PeterH on April 29th, 2016
Open-air performance for the C-Class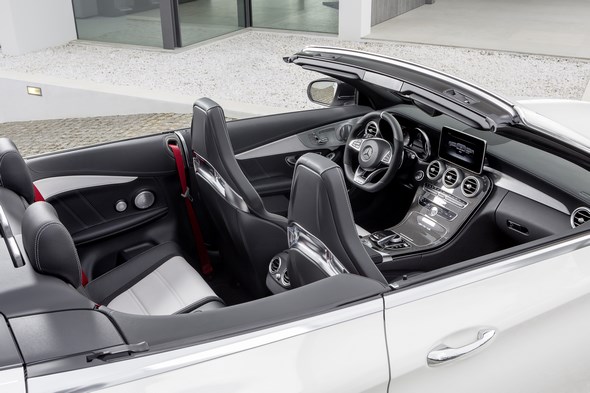 The new C 63 Cabriolet combines an intensive open-air ambience with the AMG V8 engine to create an exhilarating performance experience.
The biturbo engine developed in Affalterbach is available in two output ratings with 350 kW (476 hp) or 375 kW (510 hp) and provides performance on a par with a sports car.