NEWS
Open for driving pleasure: Mercedes-Benz SLK premiered in 1996
In the spring of 2016 the new Mercedes-Benz SLC inspires an appetite for open-top driving. The compact roadster is the latest instalment in a two-decade success story which began in April 1996 with the premiere of the first Mercedes-Benz SLK.
The compact roadsters with their characteristic Vario roof paved the way for an entire market segment focusing on open-top driving pleasure throughout the year.
Continue reading about 20th anniversary of the SLC's predecessor
Mercedes-Benz Museum as a venue for conferences and parties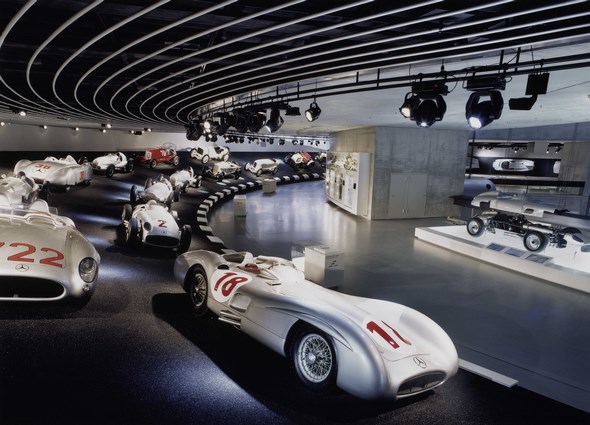 We'd love to host your event.  Whether it's a conference, presentation, gala event or concert – the Mercedes-Benz Museum has established itself in the past 10 years as an outstanding venue that hosts some 150 events every year.
Mercedes-Benz starts 360° campaign to mark launch of the new E-Class
Stuttgart.  On 9 April 2016 the new E-Class will be in the showrooms. For the market launch of the 10th generation of the business saloon, using the claim "The E-Class. Masterpiece of Intelligence.", Mercedes-Benz is starting a worldwide marketing and advertising campaign on all communication channels.
Continue reading about The new E-Class. A masterpiece of intelligence
Design prize for MULTIBEAM LED headlamps
Mercedes-Benz is a design trendsetter. This was confirmed for the Stuttgart-based company by the judges of the globally renowned design competition, who gave the "Red Dot Award" to the MULTIBEAM LED headlamps on the new E-Class.
Continue reading about Mercedes-Benz wins "Red Dot Award: Product Design 2016"
Sports coupé meets "G"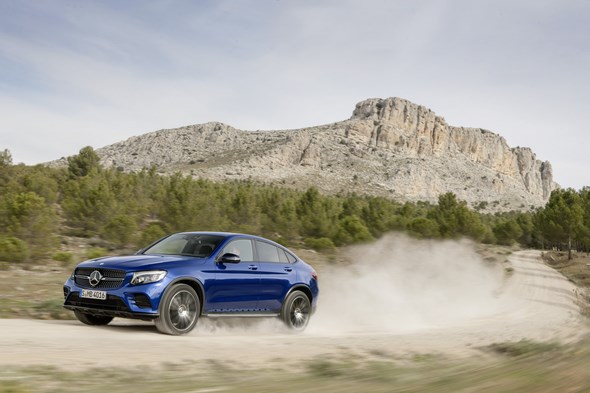 The dynamic-expressive styling of the GLC Coupé concept was a centre of attention at its world premiere in 2015 in Shanghai.
Continue reading about World premiere of the Mercedes-Benz GLC Coupé
New name, new dynamic
The design
With all the essential charms of a roadster
As part of the facelift, the Mercedes-Benz designers have further honed the cult roadster's sporty look. The new front section, where the steeply raked radiator grille elongates the appearance of the arrow-shaped bonnet, is particularly striking.