NEWS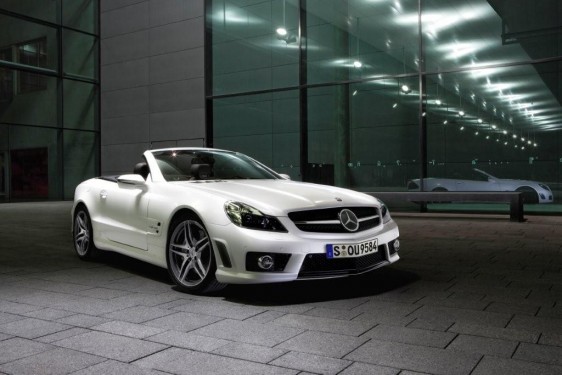 Limited edition model offered in cooperation with IWC Schaffhausen
SL 63 AMG Edition IWC: Exclusive AMG Roadster with Choice Interior Appointments and Compelling Technological Features.
PeterH on April 20th, 2005
PeterH on April 15th, 2005
Launched 30 years ago on May 15, 1975
Second to none: The car's formidable engine
Hydropneumatic suspension: For top-notch comfort
Continue reading about Upper nobility: The Mercedes-Benz 450 SEL 6.9
PeterH on March 23rd, 2005
The third Mercedes world premiere of this year will take place in New York this afternoon (4.20 pm CET) when the Stuttgart based manufacturer lifts the wraps on the new R Class at the New York International Auto Show. (more…)
PeterH on January 1st, 2005
TEST
---
Invalid Displayed Gallery
---
PeterH on December 16th, 2004
Mercedes-Benz is presenting a new V6 diesel engine which will replace the previous in-line five and six-cylinder engines from spring 2005. With an output of 165 kW/224 hp and a maximum torque of 510 Newton metres, the Mercedes six-cylinder is one of the most powerful units in its class. Thanks to the latest technology, the exhaust emissions meet the stringent EU4 limits; in addition Mercedes-Benz equips the V6 engine with a particulate filter as standard in Germany.
Continue reading about New V6 diesel engine by Mercedes-Benz