NEWS
PeterH on March 19th, 2017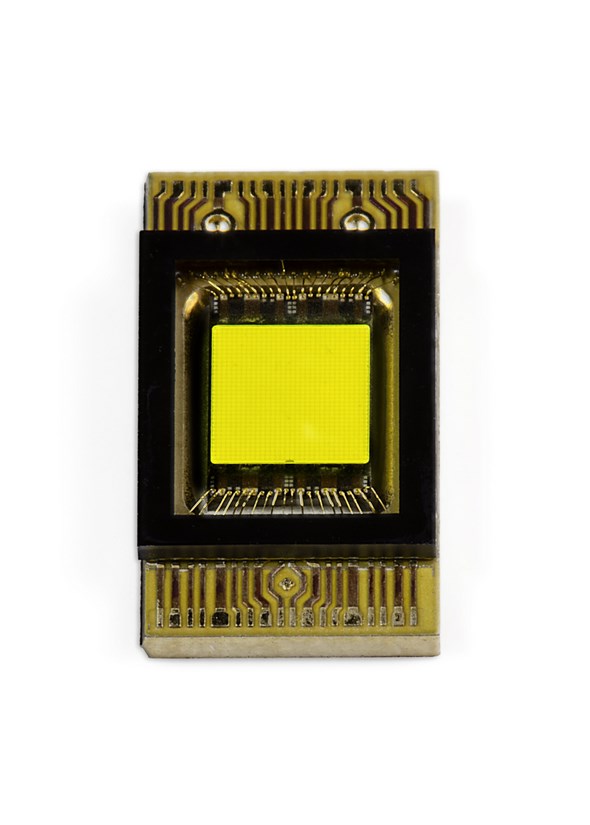 Smart pixel headlights throw more glare-free light on the road
Dazzle for oncoming drivers is reliably prevented
Considerably increased resolution revolutionizes light distribution
Munich – A German research alliance with well-known members from industry and research has developed the basis for smart, high resolution LED headlights, which takes adaptive forward lighting to a new dimension.
The demonstration model was developed by overall project manager Osram in collaboration with the project partners Daimler, Fraunhofer, Hella and Infineon. (more…)
Continue reading about New automotive lighting revolutionizes road safety
PeterH on March 17th, 2017
E-Class top-rated for safety
Stuttgart. The E-Class Saloon has achieved a full five-star Euro NCAP rating, significantly exceeding the standards the independent safety test requires a vehicle to attain in order to be awarded five stars.
PeterH on March 15th, 2017

"DIGITAL LIGHT": dazzle-free continuous main beam in the Mercedes: precision with resolution of more than 2 million pixels
"DIGITAL LIGHT" creates significant safety bonus when driving at night.
The software-controlled light facilitates pioneering driver assistance, performance and communication. (more…)
Continue reading about Revolution in headlamp technology: Mercedes shines in HD quality
PeterH on March 12th, 2017
At the beginning of August 2016, the Nuremberg tuning specialists A.R.T. tuning GmbH presented a full conversion program for the new Mercedes-Benz GLE Coupé C292 called "A.R.T. GE Coupé"
Continue reading about A.R.T. Tuning Program for MB GLE Coupé
PeterH on March 11th, 2017
Sales launch for the new Mercedes-AMG E 63 4MATIC+
Stuttgart/Affalterbach. The most powerful EClass of all time is now available to order. In the spring of 2017 three MercedesAMG models will arrive at sales outlets in the guise of the E 63 4MATIC+, E 63 S 4MATIC+ and E 63 S 4MATIC+ "Edition 1". (more…)
Continue reading about Most powerful E-Class now available to order
PeterH on March 9th, 2017

Relax and enjoy that dream car in safety
Stuttgart. 2016 is the year of dream cars for Mercedes‑Benz Cars. No other manufacturer offers so many and such young cabriolets and roadsters.
Or such safe ones: extensive systems on board provide active and passive safety to Mercedes‑Benz standards. Alongside the technologies familiar from the saloons, innovations specially developed for cabriolets and roadsters are used here.
These include the roll-over protection systems which secure survival space, and convenience systems such as AIRSCARF or AIRCAP, which ensure driver-fitness safety. (more…)