Styling
PeterH on January 2nd, 2010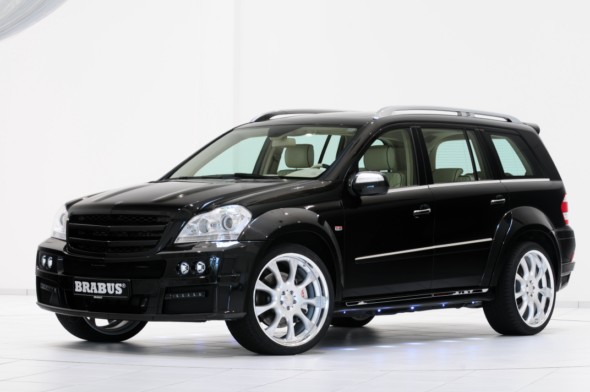 Luxury SUV with 650 hp / 478 kW and WIDESTAR Version
Strong as a bull, sporty yet elegant and with exclusive appointments: The new BRABUS GL 63 Biturbo, which celebrates its world debut at the DUBAI INTERNATIONAL MOTOR SHOW, combines these three attributes to perfection. With this luxury SUV BRABUS further expands its impressive portfolio of exclusive high-performance automobiles.
PeterH on December 23rd, 2009
Among the big and powerful, A.R.T. is accompanying the new GL from Mercedes-Benz on its triumphal march. The Nuremberg tuning specialists have developed a still wider program of components for upgrading this luxury vehicle. The program is named after that behemoth of yore, the mammoth. (more…)
PeterH on December 22nd, 2009
Based on the G55K AMG

Brand-new wide-body version of the classic "G" model
PeterH on December 20th, 2009
The recent tuning success of VÄTH masters from Hösbach/Germany is represented by a combination of luxury and power. (more…)
PeterH on December 19th, 2009

German tuners Autotechnik + Tuning, or ATT for short, have released their €10,000+ set of options for the Mercedes-Benz E-Class W212.  The company's aero kit and wheels is meant to create "a pleasant original deluxe-sportster, stiring [sic] the blood of every real man."
BramC on December 15th, 2009
Wald's W212 E-class


With the new Mercedes-Benz E-class W212 available for over a year now, tuners around the world have introduced their vision based on Mercedes' new upper middle-class sedan and stationcar.