Technology
PeterH on February 11th, 2010
Modern injection system for diesel engines. Diesel fuel is injected under high pressure (ca. 1.350 bar) from a common rail for all cylinders.
PeterH on February 11th, 2010
The Electronic Traction System Intervenes if one of the drive wheels begins to spin. In contrast to the automatic locking differential (ASD), ETS is active over a wider speed range. Brake pressure is applied specifically to the spinning wheel, so improving traction. (more…)
PeterH on February 5th, 2010
Anti Slip Differential
The automatic locking differential improves handling when moving off on a road surface which is slippery on just one side. The locking differential is immediately disengaged when the brakes are applied, so that the ABS function is unaffected.
A major advantage of ASD is that it switches on and off automatically at the appropriate moments, thus relieving strain on the driver. A warning light in the instrument cluster alerts the driver whenever ASD is in operation.
Driving Dynamics systems: ASD, ASR and 4-Matic
LSD
All 2.3-16 valve 190 models are fitted with a Limited Slip Differential (LSD) as standard. They were also available with Mercedes' ASD system which was standard equipment on the 2.5-16v. The ASD is an electronically controlled, hydraulically locking differential which activates automatically when required.
The electronic control allows varied amounts of differential lock from the standard 15% right up to 100%. It is not a traction control system however, and can only maximize traction rather than prevent wheel spin. Activation of the ASD system is indicated by an illuminating amber triangle in the speedometer.
PeterH on January 22nd, 2010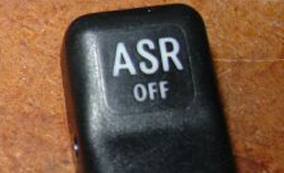 Repost UPDATED text
The Automatic Slip Control prevents rear wheel slip and swerving under acceleration. It responds by breaking the slipping wheel and reducing the engine torque. (more…)
PeterH on January 16th, 2010
Belt feeder:
This was first introduced on the W126C SEC at the Geneva salon in september 1980 (more…)
PeterH on January 15th, 2010

VNT Turbocharger
The turbocharger e.g. in the C 220 CDI (W202, W203) can electrically adjust the angle of its guide vanes to match the current engine load in order to use the maximum possible amount of exhaust energy for compressing the intake air and for building up the boost pressure. (more…)