Technology
PeterH on January 16th, 2010
Belt feeder:
This was first introduced on the W126C SEC at the Geneva salon in september 1980 (more…)
PeterH on January 15th, 2010

VNT Turbocharger
The turbocharger e.g. in the C 220 CDI (W202, W203) can electrically adjust the angle of its guide vanes to match the current engine load in order to use the maximum possible amount of exhaust energy for compressing the intake air and for building up the boost pressure. (more…)
PeterH on January 14th, 2010
Cockpit Management and Data System (more…)
PeterH on January 13th, 2010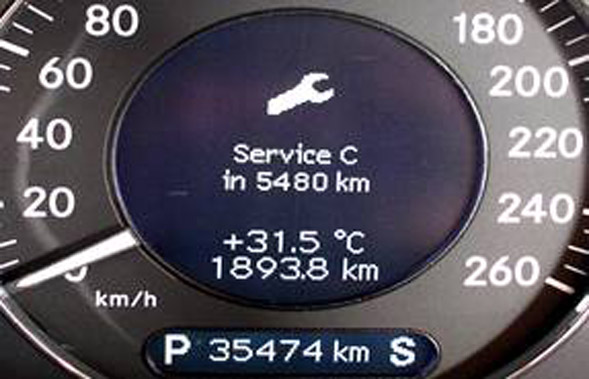 Active Service SYSTem
Engines are equipped with a microcomputer that monitors the aging of the motor oil via data transmitted by sensors and calculates an individualized maintenance plan for the engine.
PeterH on January 13th, 2010
Some MB`s like the C-class (W203) sports coupé come as standard with the tire sealant TIREFIT– a collapsible tire is also available at no extra cost. (more…)
PeterH on January 13th, 2010
With diesel engines fuel pressure of up to 1.350 bar is maintained throughout a single line – the common rail – and distributed to the injector nozzles. Non-CDI diesel engines use separate lines to the individual cylinders with lower pressure. (more…)