Technology
PeterH on December 27th, 2009
Airbags in cars have previously only been used as a restraint system for the occupants.
In the future they might also be a PRE-CRASH- component, activating an auxiliary brake in the vehicle floor and improving both deceleration and compatibility with the other vehicle involved in the accident.
Continue reading about Braking Bag a braking parachute for the car
PeterH on December 24th, 2009
PeterH on December 24th, 2009
Full steerability in emergency braking maneuvers
December 1970: Daimler-Benz presents the first-generation anti-lock braking system
Pioneer among the motor manufacturers
The long road to large-scale production
PeterH on December 23rd, 2009
A milestone in active driving safety

ESP® keeps the vehicle on track even in critical handling situations

Series production from 1995
PeterH on December 18th, 2009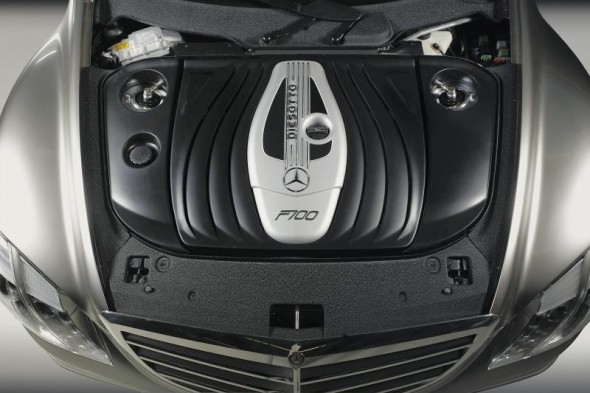 Under the hood of the F 700 research vehicle lurks a completely new drive concept: the DIESOTTO engine.
PeterH on December 18th, 2009
Pedestrian protection offered by new E-Class: Bonnet is raised 50 millimetres instantaneously upon impact with a pedestrian