Technology
PeterH on November 19th, 2012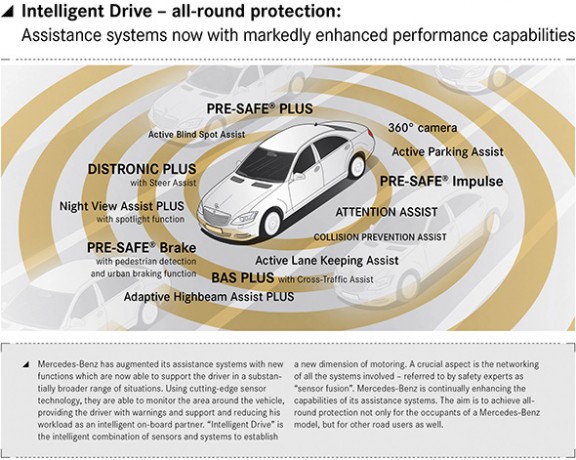 "New S-Class with all-round vision"
Prof. Dr. Thomas Weber is the Member of the Daimler Board of Management responsible for Group Research and Head of Mercedes-Benz Cars Development. We spoke to him about the potential of the new safety systems. (more…)
PeterH on October 19th, 2012
The new benchmark for car audio systems
Stuttgart. The bass sounds come from the foot space at the front, high and mid-range tones are virtually at the same level as the occupants' ears, and the music sounds as it would live on the (more…)
Continue reading about Mercedes-Benz Frontbass and Signature Sound
PeterH on October 2nd, 2012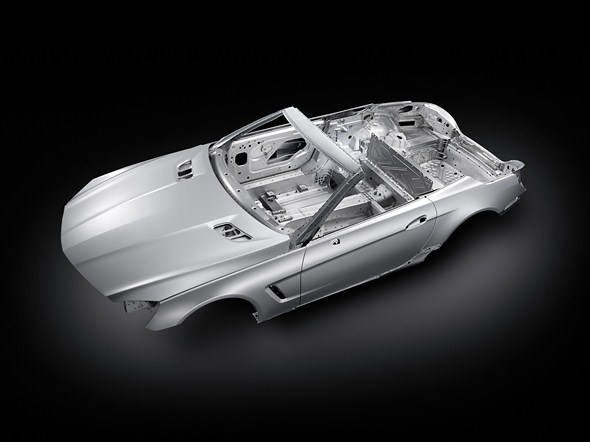 Less weight, more vision, more sound
Stuttgart – Before the year is out, Mercedes-Benz will present a completely redeveloped SL Roadster made for the first time almost entirely from aluminium. The full aluminium bodyshell of this newly developed vehicle weighs around 110 kilograms less than a comparable bodyshell constructed with the technology used for its predecessor.
PeterH on September 30th, 2012
The research vehicle had side-sticks instead of steering wheel and pedals
Electromechanical control is safer and faster
"Drive-by-wire" principle de-couples the input device from the suspension
Continue reading about In 1998, the Mercedes-Benz SL, R 129 series, provided a glimpse at the future of steering
PeterH on September 14th, 2012
Mercedes cars take on the role of personal coach
Stuttgart. What could be better than a personal coach with a tailor-made training programme to enhance your fitness and general well-being, on hand to support you at any time of the day or night? Tomorrow's
Mercedes-Benz cars will take on this very role.
Continue reading about Active Comfort provides for stress-free driving and recuperation in the car
PeterH on July 20th, 2012
An airbag for seat belts
Stuttgart. The Beltbag, one of the highlights from the ESF 2009 Experimental Safety Vehicle, is due to go into production in a luxury-class model from Mercedes-Benz.
The inflatable seat-belt strap is able to reduce the risk of injury to passengers in the rear in a head-on collision by lessening the strain placed on the ribcage.
Continue reading about Beltbag: improved protection for passengers in the rear