Tests
PeterH on March 3rd, 2006

Today i had the R500 4-Matic out for a spin. If i wanted a minivan that could easy hold 6 grownups i would go for this one. My style is more of a sedan or perhaps a coupe but a minivan, not for me!
PeterH on December 29th, 2005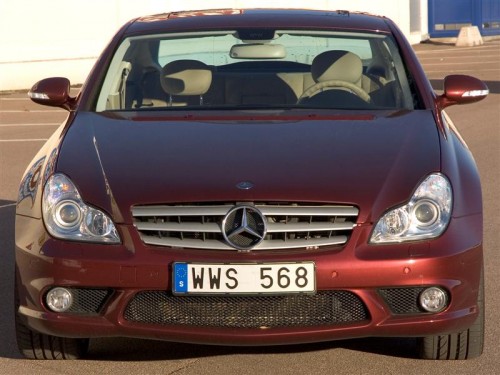 I have almost forgotten that i got to drive the CLS55 AMG some time ago (how COULD i forget that). So here are some images and a little teststory of this super nice car with a a sound that is breathtaking..
PeterH on November 23rd, 2005
Oh yeah, I finally got to experience the joy of driving an SLK350! :sun:] This SLK had a nice light metallic blue color to it. Not my favorite color, but it looked ok on the car and I was happy the thing wasn't black as it was a hot day. Great car, great car!
Now, let's make this clear from the start. SLK350 = 3.5-l 4-valve per cylinder V6 with 272-hp and 350 Nm of torque (258 lb/ft). The SL350 I drove yesterday had a different engine (3.7-l V6, 245-hp). ] (more…)
PeterH on November 12th, 2005
Christian gets to drive the new W221 S-Class S500


Well as promised, here is the review of the 2006 Mercedes S500 W221 S-Class. I came away completely blown away from driving this car. Its that good. I was hoping for some time with the car but a change of plans meant that the car had to be in Landshut earlier than expected so I would only be allowed to drive the car for 30 minutes max. Also, Mr. Schultz said that no automotive journalists in the world have yet driven this car: except for me! I feel so damn lucky!
Testdriving conditions werent ideal sadly. The weather was rainy and wet and lighting conditions were poor (for a photo shoot). Great. Everytime I drive a fun car, the weather turns sour (and when I drive not so interesting cars, the weather is nice and sunny!). (more…)
PeterH on November 7th, 2005

2005-11-07 I've done it!
Now I have finally done it, I have driven the W221 new S-Class. I can easily sum it all up in a big AHH! They have done it again. Mercedes-Benz has once again built a car that will go to history as one of "the best cars in the world". (more…)
PeterH on November 1st, 2005
The Mercedes ML350 is big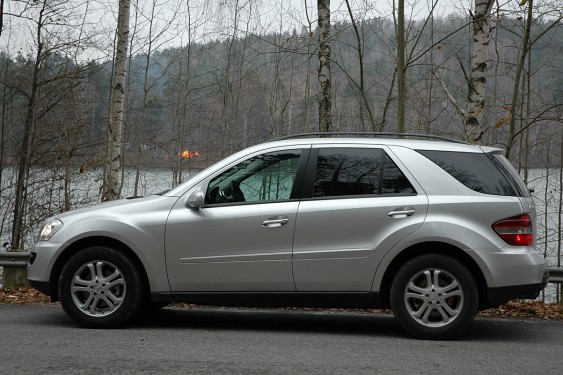 Still its very manoeuvrable and I have also had the chance to notice that the car is also very stable in side wind.