PeterH on March 22nd, 2016
Luxury and technology: Mercedes-Benz S-Class W 140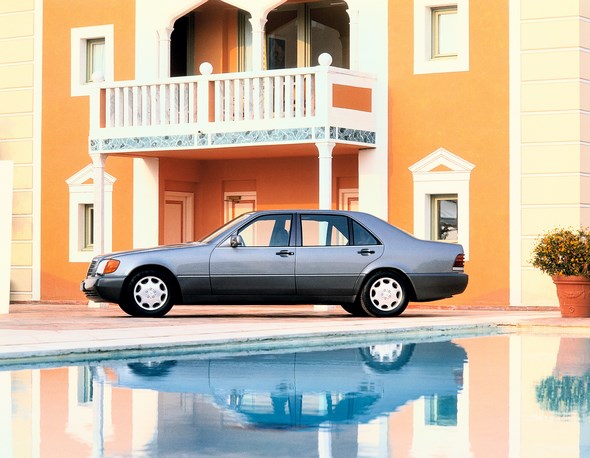 The S-Class model series 140 is a superlative Mercedes-Benz. 25 years ago it was premiered at the 1991 Geneva Motor Show.
Its developers concentrated on maximum comfort, for example through generous dimensions and double glazing for optimised acoustic insulation.
Plus there were numerous systems supporting the driver. In addition it was the brand's first series-production passenger car to be available with a twelve-cylinder engine.
The model series 140 placed itself at the service of a future which is the present today: as early as the 1990s a technology platform tested autonomous driving.      Read the rest of this entry »