PeterH on March 13th, 2016
Triple triumph: 40 years of the Mercedes-Benz 123 model series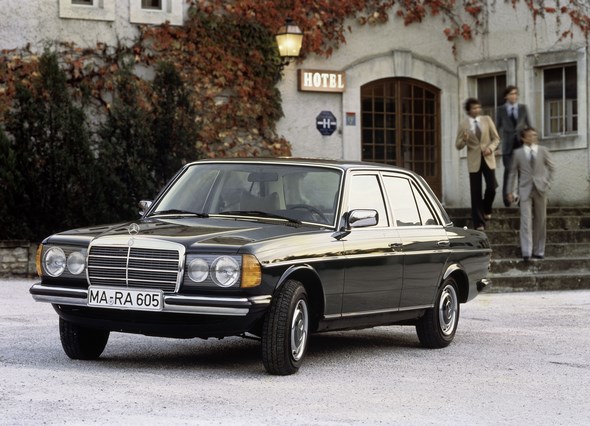 At its launch in January 1976, the Mercedes-Benz 123 model series offered a persuasive combination of elegance and multiple technical innovations.
The saloon was the first model to become available. The range was expanded a year later by the Coupé and, for the first time, an Estate model.
Over the course of the next ten years almost 2.7 million vehicles were built, among them also long-wheelbase saloons and chassis for special bodies.
The era of the 123 model series marks a particularly successful chapter in the success story of the E-Class, as the intermediate model from Mercedes-Benz was called from 1993 onwards.
The new E-Class of 2016 continues this success story.      Read the rest of this entry »