Amg
PeterH on September 8th, 2017
More Driving Performance for individualists
Affalterbach. The 50 Years of Driving Performance anniversary is being used by Mercedes-AMG as the ideal occasion on which to add the new AMG GT C Roadster* Edition 50 as a further exclusive choice in the offering from the AMG GT family.
PeterH on September 3rd, 2017
Strictly limited: open-air luxury both on- and off-road
Stuttgart. A G-Class like never before: With the G 650 Landaulet*, MercedesMaybach presents a new masterpiece of automotive engineering. After the Mercedes-Maybach SClass and the S 650 Cabriolet, the open-top GClass is the first off-roader from the Mercedes-Maybach sub-brand.
The exceptional G 650 Landaulet follows the equally spectacular variants AMG G 63 6×6 and G 500 4×42. With its superlative V12 engine, portal axles, electric fabric top and exclusive equipment specification in the rear compartment, this very special all-terrain vehicle, which is limited to 99 units, meets the expectations of customers who demand the very highest standards of their vehicle.
Continue reading about The new Mercedes-Maybach G 650 Landaulet
PeterH on September 2nd, 2017
Mercedes-AMG brings Formula 1 technology to the road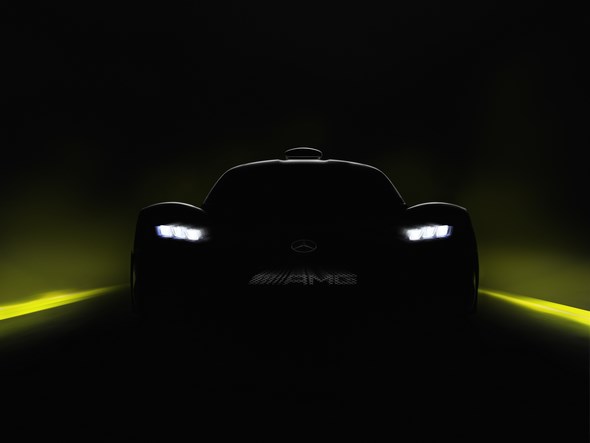 The Mercedes-AMG Project ONE will celebrate its world premiere at the International Motor Show (IAA) in Frankfurt: the twoseater supersports showcar for the first time brings the very latest and efficient, fully-fledged Formula 1 hybrid technology to the road.
This high-performance hybrid has an output of over 1000 hp and a top speed exceeding 350 km/h. The showcar combines outstanding racetrack performance with day-to-day suitable Formula 1 hybrid technology and exemplary efficiency.
Continue reading about World premiere of the Mercedes-AMG Project ONE
PeterH on March 27th, 2017

Mercedes-AMG to build up Customer Sports involvement in the US
Affalterbach (GER). In 2017, the Mercedes-AMG GT3 will be racing in the most important North-American sports car series for the first time. In the IMSA WeatherTech SportsCar Championship, Riley Motorsports will campaign two Mercedes-AMG GT3 race cars.
One of the team's cars will run as "AMG-Team Riley Motorsports", and one car will run as WeatherTech Racing, with sponsorship from the series' title sponsor. (more…)
PeterH on March 11th, 2017
Sales launch for the new Mercedes-AMG E 63 4MATIC+
Stuttgart/Affalterbach. The most powerful EClass of all time is now available to order. In the spring of 2017 three MercedesAMG models will arrive at sales outlets in the guise of the E 63 4MATIC+, E 63 S 4MATIC+ and E 63 S 4MATIC+ "Edition 1". (more…)
Continue reading about Most powerful E-Class now available to order
PeterH on March 5th, 2017
The most powerful E-Class of all time
Affalterbach. Mercedes-AMG is redefining the performance saloon. The brand is turning the most intelligent executive saloon into the most powerful E-Class of all time in the shape of the next generation of the E 63 4MATIC+ and E 63 S 4MATIC+.
Continue reading about The new Mercedes-AMG E 63 4MATIC+ and E 63 S 4MATIC+