Amg
PeterH on March 12th, 2010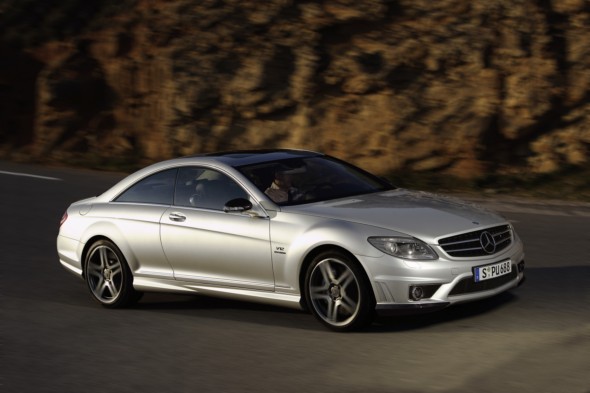 AMG's most powerful engine
Outstanding performance at super-sportscar levels
Active Body Control specially optimised for AMG performance
Exclusive features including 19-inch AMG wheels and fine nappa leather

(more…)
Continue reading about CL-Class: New twelve-cylinder CL 65 AMG with 612 hp and 1000 newton metres of torque
PeterH on March 9th, 2010
Performance Driving Program Adds SLS AMG and Pro Level
MONTVALE, NJ – Following its inaugural year in the U.S., Mercedes-AMG is presenting a new season for driving enthusiasts who want to sharpen their advanced driving skills at the AMG Driving Academy. Among the list of enhancements is the addition of a Pro Level for 2010.
Continue reading about Mercedes AMG DRIVING ACADEMY RACES INTO 2010
PeterH on March 9th, 2010
Aim: Best in class – top performance in all respects by virtue of a comprehensively efficient powertrain
Affalterbach – AMG is writing another chapter in its "AMG Performance 2015" drive system strategy: a completely newly developed AMG 5.5-litre V8 biturbo engine with a peak output of up to 420 kW (544 to 571 hp) and
maximum torque of up to 900 newton metres will enter the lineup in summer 2010. The new eight-cylinder unit known internally as the M 157 impresses with a wealth of technological highlights such as direct petrol
injection with spray-guided combustion and twin turbochargers.
(more…)
Continue reading about Powerful and efficient: an eight-cylinder developing up to 420 kW (571 hp)
PeterH on March 8th, 2010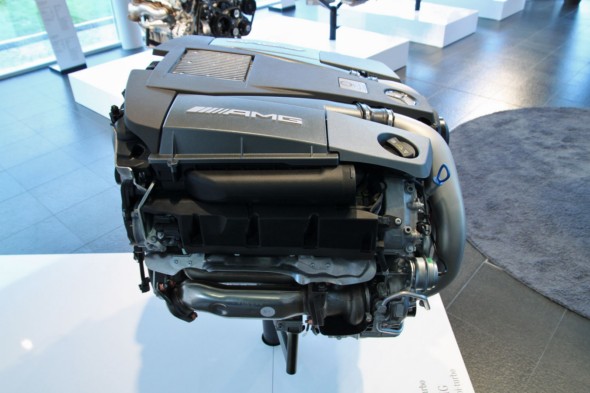 The AMG arm of Mercedes-Benz introduced its latest engine here today at its headquarters in Affalterbach, Germany. The new engine is a 5.5-liter direct injection twin-turbo V8 and it will eventually replace the current 6.2-liter normally-aspirated V8 throughout the lineup. AMG vehicles equipped with the new engine will still be referred to as "63s" though because Mercedes likes the sound of it. (more…)
Continue reading about New Mercedes-Benz AMG Twin-Turbo V8 Makes 563 Horsepower
PeterH on March 1st, 2010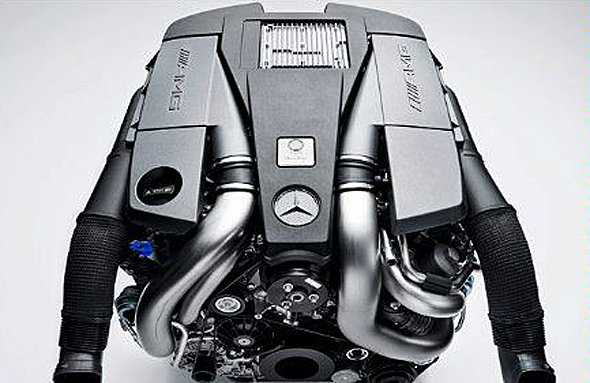 The ever-increasing eco awareness and the global financial crisis have determined automotive producers to start the downsizing trend, replacing naturally aspirated engines with smaller-capacity forced induction units that are more efficient, in order to improve the fuel efficiency and decrease the amount of CO2 emitted by their cars.
Continue reading about Mercedes AMG Replacing 6.2 Liter V8 With 544 HP Twin-turbo V8
PeterH on February 21st, 2010
AMG V8 supercharged engine delivering an output of 368 kW/500 hp
AMG SPEEDSHIFT with Formula-1-style steering-wheel gearshift
Upholstered throughout in fine leather with AMG styling features
PRE-SAFE occupant protection system as standard for the S 55 AMG

(more…)
Continue reading about S 55 AMG and CL 55 AMG:sporty V8 flagship models with exclusive appointments