Amg
PeterH on January 25th, 2016
Even before the official market launch, games fans are able to experience the new Mercedes-AMG C 63 S Coupé interactively on the racetracks of the world.       (more…)
Continue reading about Mercedes-AMG C 63 S Coupé featured in the racing simulation game "Forza Motorsport 6"
PeterH on January 22nd, 2016
It doesn't get any better: with victory in the constructors' world championship as well as the drivers' championship plus runner-up titles clocked up by Lewis Hamilton and Nico Rosberg, the MERCEDES AMG PETRONAS Formula One Team has achieved the ultimate in motorsport's champion's league in 2015.
Continue reading about Mercedes-AMG celebrates Formula 1 world championship title with special edition of the Mercedes-AMG A 45 4MATIC
PeterH on January 20th, 2016

The legend – now even more dynamic
New appearance for an automotive icon: the beginning of 2016 will see the start of customer orders for the Mercedes-Benz SL which will be available from April 2016 with a host of significantly enhanced technical and visual features. (more…)
PeterH on January 11th, 2016

Limited special edition for the "130 years Inventor of the Automobile" anniversary
Carl Benz and Gottlieb Daimler invented the automobile in 1886. In so doing, they established a tradition of constant further developments and innovative new creations that continue to this day.      (more…)
Continue reading about Mercedes-AMG S 63 4MATIC Cabriolet "Edition 130"
PeterH on October 15th, 2015
Effortlessly superior and stylish performance
Affalterbach – Mercedes-AMG is embarking on the 2012 roadster season in inimitably dynamic style: following on from the recent launch of the SL 63 AMG, the top eight-cylinder model, there now comes the presentation of the new Mercedes-Benz SL 65 AMG, the V12 roadster in the line-up from the Stuttgart-based manufacturer.      (more…)
PeterH on October 10th, 2015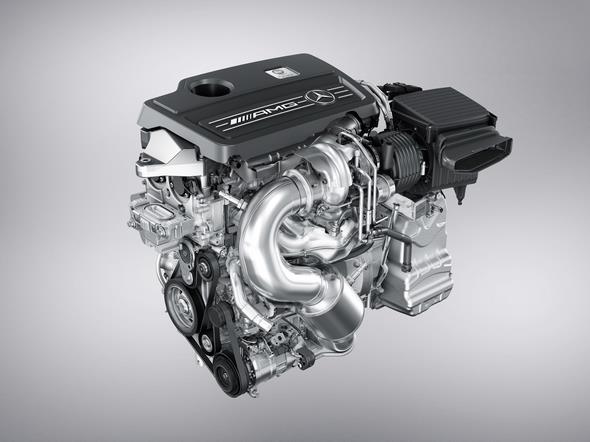 2-litre Mercedes-AMG engine wins again
Stuttgart/Affalterbach.  At the "Engine of the Year Awards 2015", Mercedes-AMG has taken another title with its 2-litre four-cylinder turbo engine.