Biturbo
PeterH on July 25th, 2014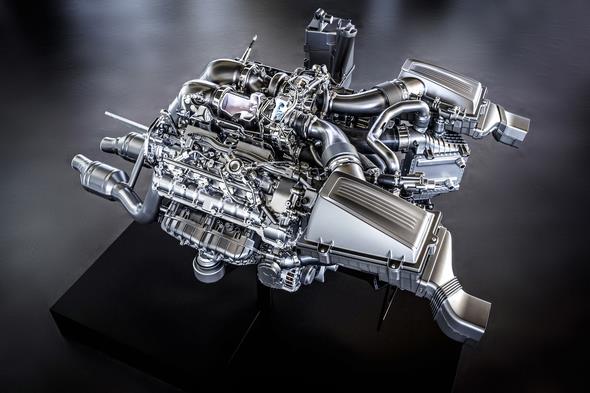 Powerful, innovative and efficient
Affalterbach.  Mercedes-AMG presents a new technological masterpiece: the AMG 4.0-litre V8 biturbo engine is a new development at the sporting heart of the new Mercedes-AMG GT car.
Continue reading about The new AMG 4.0-litre V8 biturbo engine
PeterH on March 12th, 2010
The world's most powerful off-roader now comes in a striking wide version: At the Geneva Motor Show 2010 the BRABUS G V12 S Biturbo WIDESTAR celebrates its world debut. This exclusive special model is powered by a twinturbo twelve-cylinder engine with 700 hp (690 bhp) / 515 kW.
Continue reading about Mercedes BRABUS G V12 S Biturbo WIDESTAR The World's Most Powerful Off-Roader
PeterH on January 2nd, 2010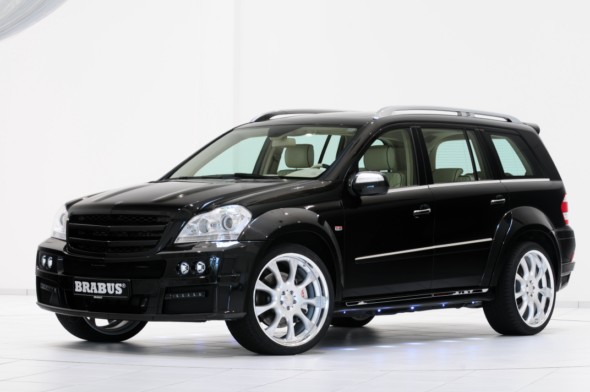 Luxury SUV with 650 hp / 478 kW and WIDESTAR Version
Strong as a bull, sporty yet elegant and with exclusive appointments: The new BRABUS GL 63 Biturbo, which celebrates its world debut at the DUBAI INTERNATIONAL MOTOR SHOW, combines these three attributes to perfection. With this luxury SUV BRABUS further expands its impressive portfolio of exclusive high-performance automobiles.
PeterH on February 21st, 2009
Stuttgart/Affalterbach – The AMG 6.0-litre V12 biturbo engine has stormed to a decisive victory in the International Engine of the Year Awards. In the "Best Performance Engine" category, the jury voted the 450-kW/612-hp AMG power unit top dog ahead of 70 elite rivals from Germany, Italy, Great Britain, France, the USA and Japan, underlining once again the expertise of Mercedes-AMG in the development of high-performance engines and cars.
Continue reading about AMG 6.0-litre V12 biturbo engine wins major international engine award