C-class
PeterH on December 13th, 2014
Intense driving enjoyment and modern luxury
Stuttgart – On 27 September, Mercedes-Benz will be launching more exclusive lifestyle vehicles onto the market in the form of the new C-Class estate, the new S-Class coupé and the latest generation of the CLS.
The new products impress thanks to their sporty design, high-quality interiors and innovative technology, including new, efficient engines, a curve tilting function in the S-Class coupé and high-resolution MULTIBEAM LED headlamps in the CLS-Class to open up a whole new dimension of Slighting technology.
Continue reading about Mercedes-Benz model campaign: the C-Class estate, S-Class coupé and CLS-Class
PeterH on August 1st, 2014
As part of the global production network for the new Mercedes-Benz C-Class, Beijing Benz Automotive Co., Ltd. (BBAC) is the fourth site in less than six months to start production.
The first ever long-wheelbase version of the C-Class for the local market marks another key milestone for Daimler's China strategy
Hubertus Troska: "The C-Class is at the core of our development in China and destined to become one of our top growth drivers here."
Close cooperation and exchange between worldwide C-Class sites assures top quality on a global level
Continue reading about Start of Production in Beijing: New long-wheelbase C-Class strengthens Mercedes-Benz' China portfolio
PeterH on July 16th, 2014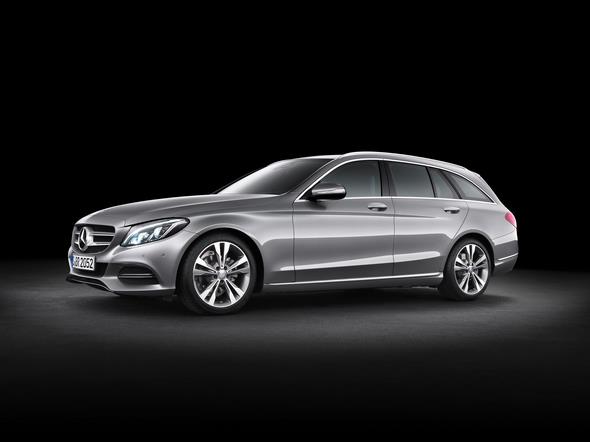 As multifaceted as modern life
Stuttgart – With the new Estate model Mercedes-Benz will expand the C-Class family starting in September 2014. 
The Estate shines with a clear and at the same time emotional-sporty design, innovative technology, variability and a cargo volume enlarged even beyond that of the predecessor model.
Record drive in Nardò 1983 provides the initial spark
Ever-present in motor racing ever since
Safety Cars and Medical Cars for DTM and Formula 1
Continue reading about Great history: The C-Class and motorsport
Sheer attraction
The all-new C-Class heralds a new chapter in the Mercedes-Benz success story and sets new standards in the premium medium-size category.
C-Class gets top marks for safety
Stuttgart/Brussels.  The new generation of the Mercedes-Benz C-Class Saloon has achieved the best possible rating of five stars in the demanding Euro NCAP assessment scheme and as such is continuing the model's success story.  (more…)