C-class
PeterH on October 19th, 2012
Sindelfingen's S-Class production cut to 1 shift from 2
* Workers reassigned to C-Class assembly until summer 2013
* Roughly 8,000 fewer S-Class cars to be built in Q4
FRANKFURT, Oct 17 (Reuters) – Daimler has cut production shifts from two to one for its luxury Mercedes S-Class saloon car at Sindelfingen, Germany, until the next version of its flagship model is ready to debut in the summer of 2013, due to lower demand.
"Workers manufacturing the S-Class will be reassigned to the C-Class assembly line during this period," the company said on Wednesday, in a sign of the malaise in Europe's car market starting to spread to premium brands.
Roughly 8,000 fewer S-Class cars will be built in the fourth quarter as a result of the agreement with labour. Last year Mercedes sold roughly 69,000 S-Class cars, generally regarded as its most profitable model and a favourite particularly of wealthy Chinese car buyers.
Continue reading about Daimler cuts output of luxury Mercedes S-Class car
PeterH on September 23rd, 2012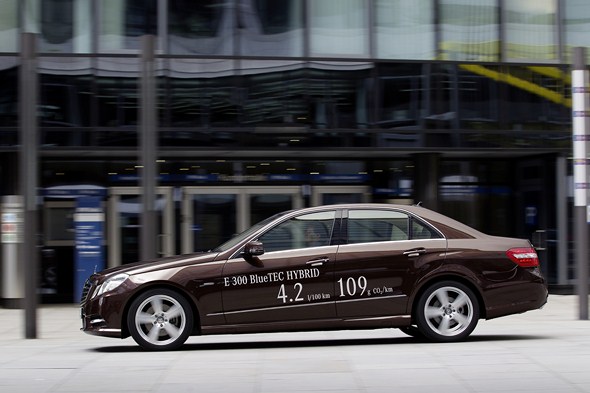 Bestsellers on top form
Stuttgart. Mercedes-Benz is upgrading the C- and E-Class with six new models and a comprehensive range of modifications, with particular focus on multimedia systems.
Continue reading about The latest on the C- and E-Class and the SLK
PeterH on October 19th, 2011
With 84 wins from 158 races (win rate of 53%), the AMG Mercedes C-Class is the most successful car in DTM history
The DTM finale at Hockenheim is the last race under the current technical regulations and is also the last for the AMG Mercedes C Class
With 164 wins, ten drivers' championships, nine constructors' championships and thirteen team titles, Mercedes-Benz is the most successful marque in the DTM
In addition to DTM record champion Bernd Schneider (six DTM/ITC titles), three other drivers have won titles with Mercedes-Benz: Klaus Ludwig (twice), Gary Paffett and Paul di Resta (once each)
Continue reading about The AMG Mercedes C-Class: the most successful car in DTM history
PeterH on December 25th, 2010

The new-generation C-Class
Energetic: new, dynamic appearance inside and out
Extended: ten new assistance systems for more safety
Efficient: new engines with up to 31 percent lower fuel consumption
Experience: new generation of telematics with internet access
Successful: more than one million units of the current series sold since March 2007
Continue reading about New chapter in a success story from March 2011
PeterH on August 2nd, 2010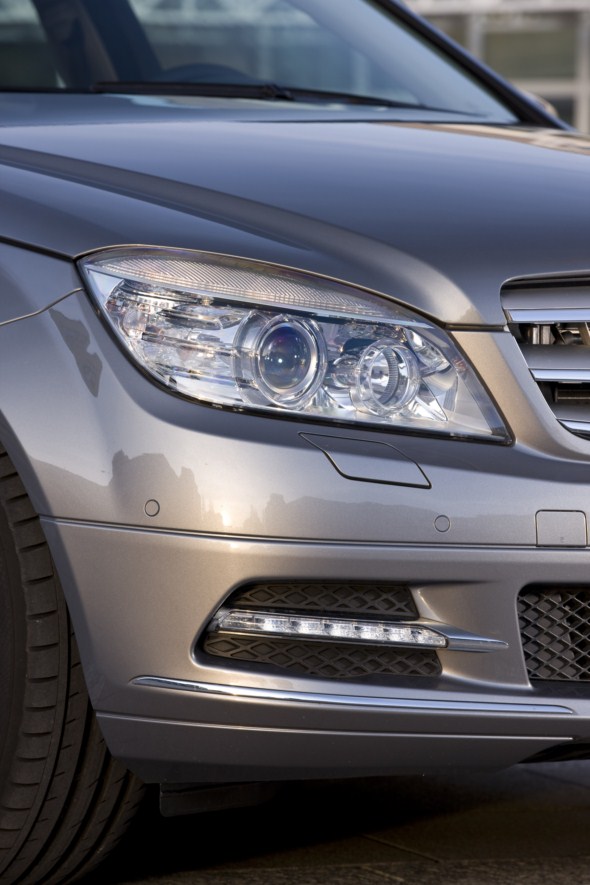 Dr. Joachim Schmidt: "The C-Class sedan and estate have met with an outstanding customer response. The sedan was the global market leader in June, while deliveries of the estate rose by 20 percent."
New, efficient engines: C 220 CDI BlueEFFICIENCY with ECO start-stop feature and six-speed transmission reduces fuel consumption to 4.4 liters per 100 kilometres
Continue reading about Mercedes-Benz delivers over 1 million C-Class cars of current production series to customers
Stuttgart – Mercedes-Benz now equips the successful C-Class C 180 CGI BlueEFFICIENCY and C 200 CGI BlueEFFICIENCY models featuring a six-speed manual transmission with a sophisticated ECO start/stop function, which reduces the four-cylinder models' fuel consumption and CO2 emissions by up to 10 percent, while direct petrol injection makes these models even more responsive than their outgoing counterparts. (more…)
Continue reading about Direct injection, ECO start/stop function, four-cylinder engine with four-wheel drive: New Mercedes-Benz C-Class models are even more economical and responsive