Convertible
PeterH on March 9th, 2017

Relax and enjoy that dream car in safety
Stuttgart. 2016 is the year of dream cars for Mercedes‑Benz Cars. No other manufacturer offers so many and such young cabriolets and roadsters.
Or such safe ones: extensive systems on board provide active and passive safety to Mercedes‑Benz standards. Alongside the technologies familiar from the saloons, innovations specially developed for cabriolets and roadsters are used here.
These include the roll-over protection systems which secure survival space, and convenience systems such as AIRSCARF or AIRCAP, which ensure driver-fitness safety. (more…)
PeterH on September 5th, 2015
Open-top luxury
Stuttgart.  The new Cabriolet is the sixth variant of the current S-Class family and the first open-top luxury four-seater from Mercedes-Benz since 1971.
It offers a distinctive, sensual and exclusive design, the cutting-edge technology of the S-Class and a comprehensive warmth and wind protection concept which includes intelligent climate control for convertibles.
The elegantly sporty model will have its world premiere at the Frankfurt International Motor Show in September.    (more…)
Continue reading about The new Mercedes-Benz S-Class Cabriolet
PeterH on January 11th, 2010

Available at dealerships from 27 March 2010: Sales start of the E-Class Cabriolet (more…)
PeterH on January 9th, 2010

SLS convertible to come has been spotted roaming around the forests where i live 🙂 (more…)
PeterH on December 20th, 2009
PeterH on December 17th, 2009
Open-top cars from Mercedes-Benz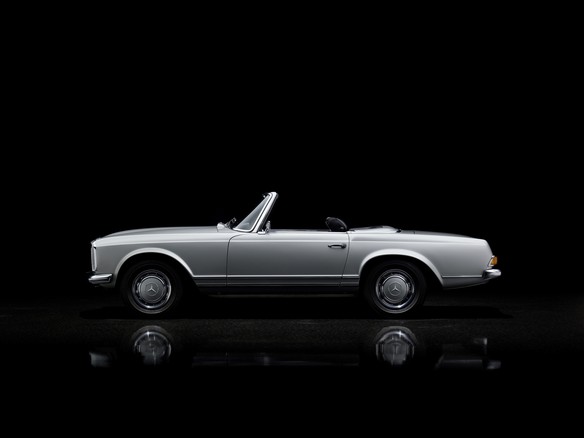 From A to F: great variety of Cabriolet versions in the first half of the 20th century
Open-top cars of high refinement have always been a part of the model portfolio

(more…)