Coupe
PeterH on March 20th, 2016

New member of the C-Class Performance family
Affalterbach.  Mercedes-AMG has added another sporty model to its C-Class family: the new C 43 4MATIC Coupé.
For the highly dynamic driving experience that is the hallmark of the brand the Affalterbach-based development teams have put together a scintillating engineering package: the 270 kW (367 hp) 3.0-litre V6 twin-turbo engine is combined with the new 9G-TRONIC automatic transmission that provides agile gearshifts.
PeterH on July 17th, 2014
Internet Auto Award 2014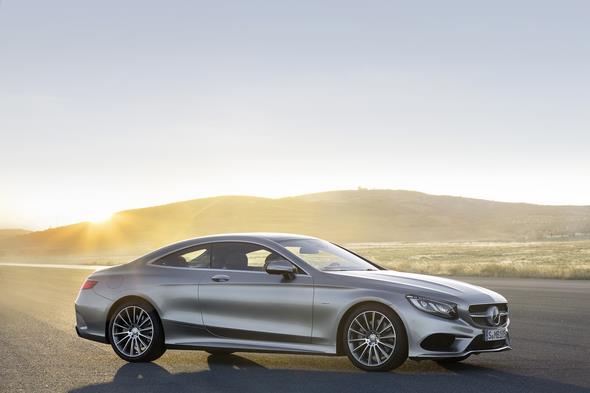 Stuttgart – The Mercedes-Benz S-Class Coupé has emerged as the overall winner in a Europe-wide vote for the Internet Auto Award 2014. As a result, the exclusive two-door car has earned the title of the best car in Europe.
PeterH on April 28th, 2014
Breathtaking and irresistible
Affalterbach. The new S 63 AMG Coupé is the latest dream car to augment the Mercedes-AMG model range. Exciting lines underpin this two-door model's design. Dominance and sensual purity combine to lend the vehicle irresistible presence and effortlessly superior sportiness.
Equally impressive is the combination of high driving dynamics, ambitious lightweight construction and groundbreaking efficiency. As the most powerful member of the BlueDIRECT engine family, the AMG 5.5-litre V8 biturbo engine is a paragon of poise and assurance.  (more…)
PeterH on August 22nd, 2012
Cars for motoring pleasure at the wheel
· Elegance and technical innovation
Stuttgart – A coupé conveys clear-cut messages. Its owner buys one because of its styling and beauty, appreciates its flowing silhouette – and, in a way, dresses in it for each journey as if putting on particularly elegant attire.
The fact that a powerful engine is usually also available is regarded with favour – coupé owners after all wish to travel at brisk speeds and dynamically without sitting in a sports car.
PeterH on April 7th, 2010
MERCEDES HAS CONFIRMED that a new C-Class Coupe is set to join its vehicle line-up when the C-class comes due for its mid-cycle update next year.
(more…)
Continue reading about 2011 Mercedes-Benz C-Class Coupe Confirmed For Production
PeterH on April 7th, 2010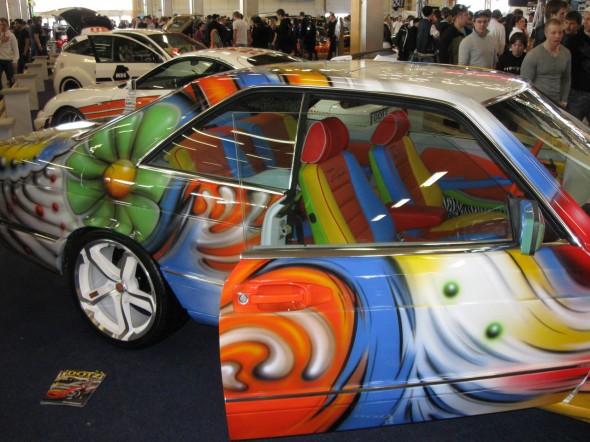 This is a Mercedes W126C SEC slightly colored.