E-class
PeterH on September 22nd, 2015

E-Class Coupé and Cabriolet for connoisseurs and aficionados
Stuttgart – The Coupé and Cabriolet versions of the Mercedes-Benz E-Class are starting off into autumn with two special-edition models.
The Sport Edition impresses with sporty details both inside and out. The V8 Edition comes with exclusive appointments to arouse the desire of customers.      (more…)
PeterH on July 16th, 2014
Mercedes-Benz E-Class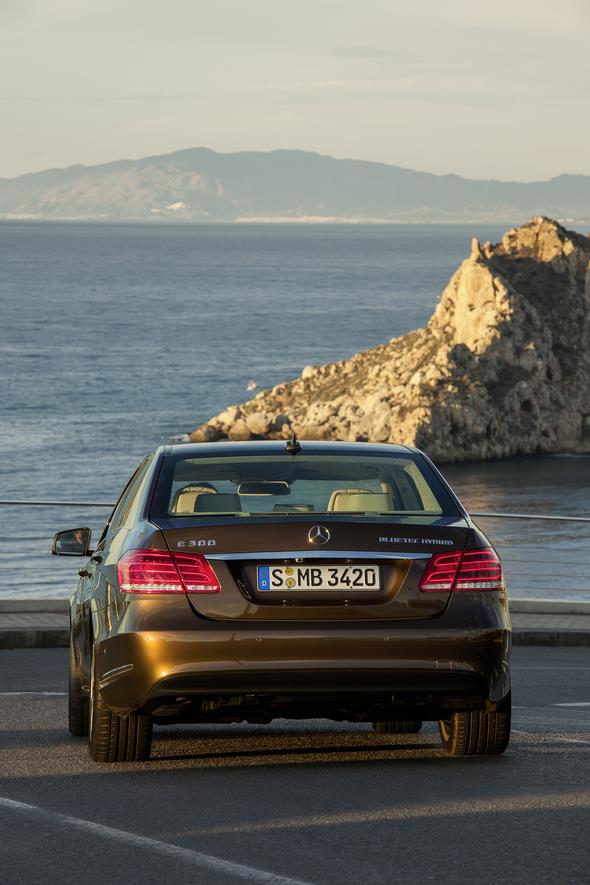 Stuttgart – A Mercedes-Benz E 300 BlueTEC HYBRID has travelled the 1968 kilometres from Tangier in North Africa to Goodwood in England without having to refuel – and on reaching its destination still had enough fuel left for a further 160 kilometres.
Continue reading about From Africa to England on just a single tank of fuel
PeterH on June 27th, 2014
Most powerful and fastest diesel car of its day
Innovative starting technology: a turn of the ignition key was all it took
"Stroke/8" model series set the standards in the premium middle-class category
Continue reading about 40 years ago: The 240 D 3.0 was the first series-production car with a five-cylinder engine
PeterH on January 3rd, 2014
Exemplary for aerodynamics, lightweight construction and safety
"Medium Mercedes Class" celebrated its world premiere in November 1984
New variety: Saloon, Estate, Coupé, long-wheelbase version and Convertible
Since 1993, the medium Mercedes-Benz model series has officially been named the E-Class
PeterH on July 13th, 2013
The new Mercedes-Benz E-Class: more efficiency, more intelligence, more emotional appeal
Mercedes-Benz has completely revised the Saloon and Estate models of the E-Class. As a result, the new E-Class has made a significant step forward when it comes to efficiency and ecology.  (more…)
PeterH on January 8th, 2013
Launch of major model initiative
Stuttgart – Having already reached sales of more than 13 million vehicles in its segment, the E‑Class will be celebrating its debut in its latest guise on 14 January at the International Auto Show in Detroit. (more…)
Continue reading about Double premiere for Mercedes-Benz at the Detroit Auto Show