Enviroment
PeterH on April 7th, 2017
Carbon footprint reduced by over 40 percent
Stuttgart. The Mercedes-Benz E 350 e has successfully completed the TÜV validation audit and received the Environmental Certificate. This award is based on a Life Cycle Assessment in which the independent experts at TÜV Süd (the German Technical Inspection Authority) comprehensively assess the environmental impact of the passenger car over its entire life cycle.
All Mercedes-Benz model series will be electrified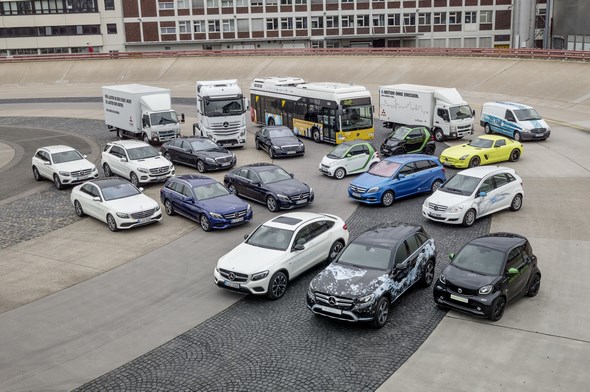 Stuttgart.  Daimler will invest more than seven billion euro in 'green' technologies in the next two years alone.
Shortly, smart will be the only automaker worldwide to offer its entire model range both powered by internal combustion engines or operating on battery power.      (more…)
Continue reading about Daimler invests massively in green powertrain technologies
The new C-Class makes its mark with an exemplary life cycle assessment
Stuttgart – The C-Class sets efficiency benchmarks for its class, helped by an intelligent lightweight concept, excellent aerodynamics and new, frugal engines.
PeterH on February 10th, 2010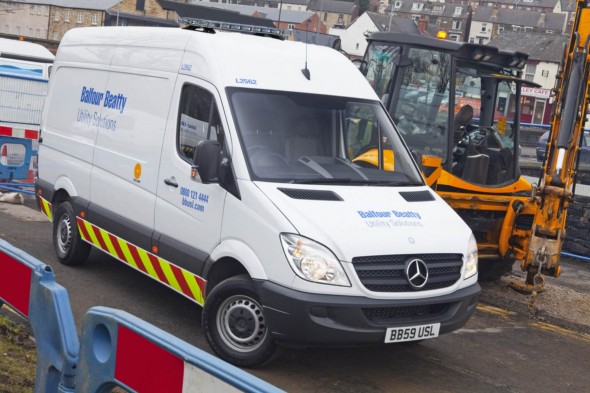 British construction firm relies on high safety standards of Mercedes-Benz commercial vehicles

(more…)
Continue reading about Mercedes-Benz Vans to Deliver 700 Sprinters to the UK
PeterH on February 10th, 2010
Mitsubishi Fuso Canter Euro 5 vehicles produced from February 2010 come with EEV (Enhanced Environmentally Friendly Vehicle) compliance as standard
EEV particulate emissions are some 30 % below the Euro 5 level
First light truck in the 3.5-t to 7.5-t perm GVW segment with EEV for all model variants

(more…)
Continue reading about Canter comes with EEV compliance as standard from February
PeterH on February 8th, 2010
Anniversary year for FleetBoard: transport companies have been profiting from the established telematics services since 2000
More than 60,000 vehicles world-wide have been equipped with FleetBoard
Customers reduce CO2 emissions by a total of 174,000 tonnes per year

(more…)
Continue reading about The FleetBoard formula for success: 10 years of telematics history