Gle-class
PeterH on March 12th, 2017
At the beginning of August 2016, the Nuremberg tuning specialists A.R.T. tuning GmbH presented a full conversion program for the new Mercedes-Benz GLE Coupé C292 called "A.R.T. GE Coupé"
Continue reading about A.R.T. Tuning Program for MB GLE Coupé
PeterH on October 15th, 2015

The new GLE 450 AMG 4MATIC
Mercedes-AMG is extending its offering of AMG sports models. The GLE 450 AMG 4MATIC is already the third vehicle in this new line. The power SUV facilitates a further, attractive way of entering the AMG performance world.      (more…)
Continue reading about Third sports model from AMG: dynamic SUV for new target groups
PeterH on September 11th, 2015
Driving Performance for any terrain
Mercedes-AMG continues to systematically pursue its performance SUV strategy: the sports car and performance brand within Mercedes-Benz makes dynamism and emotion tangible.    (more…)
PeterH on September 10th, 2015
A sportier choice
Stuttgart.  Mercedes-Benz is combining two classes of vehicle – each with its own distinct style – to make a new model, the Mercedes-Benz GLE Coupé.      (more…)
Continue reading about On tour with the new Mercedes-Benz GLE Coupé
PeterH on April 7th, 2015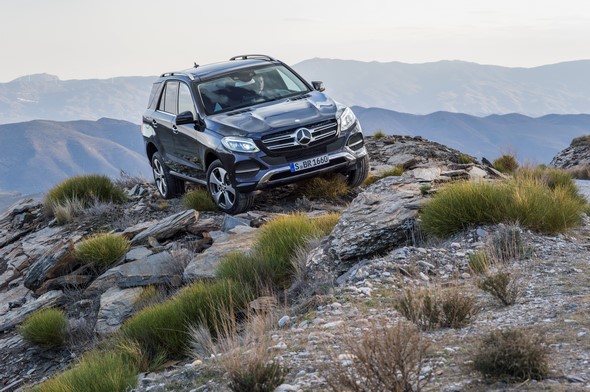 The relaunch of a best-selling SUV
Stuttgart.  Compared with its predecessor, the new GLE starts at similar prices but with an enhanced level of equipment.
Customers can order the bestseller from the Mercedes-Benz range of SUVs from 45,350 euros*. Deliveries commence in August.
Continue reading about Mercedes-Benz GLE family from 45,350 euros
PeterH on March 26th, 2015
Efficiency meets performance
Stuttgart. Mercedes-Benz has thoroughly revised its best-seller in the SUV segment. The highlights of the new GLE include considerably more appealing front and tail ends and extensive measures which make new benchmarks with regard to emissions and drive system possible.
Across the available engine range, fuel consumption and CO2 emissions are reduced by 17 percent on average compared with the predecessor model series.
Continue reading about Première for the Mercedes-Benz GLE and Mercedes-AMG GLE 63