Sl-class
PeterH on October 3rd, 2012
The Mercedes-Benz SL-Class sports cars –introduction
The tradition of these extraordinary sports cars begins in 1952
The Mercedes-Benz SL-Class has its roots in racing history
Every SL generation is an innovation platform for the Mercedes-Benz brand
Continue reading about The Mercedes-Benz SL-Class sports cars – introduction
PeterH on October 2nd, 2012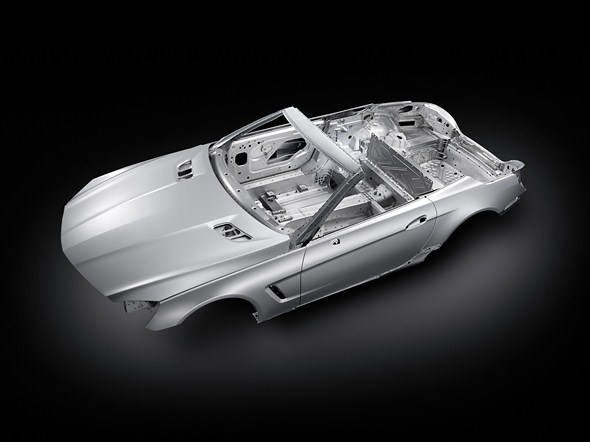 Less weight, more vision, more sound
Stuttgart – Before the year is out, Mercedes-Benz will present a completely redeveloped SL Roadster made for the first time almost entirely from aluminium. The full aluminium bodyshell of this newly developed vehicle weighs around 110 kilograms less than a comparable bodyshell constructed with the technology used for its predecessor.
PeterH on October 1st, 2012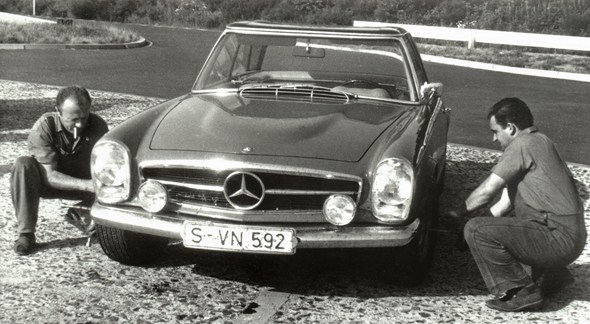 Test vehicle created in the mid-1960s
One-off with extraordinary performance
Stuttgart – There was not an overabundance of powerful engines in the Mercedes-Benz model range in the mid-1960s. In the six-cylinder engine category there was the 2.5-litre engine M 129 with 150 hp (110 kW), developed from the former 2.2-litre M 180 engine of the 220 model, and the 3-litre M 189 with aluminium crankcase in the 300 SE, with 170 hp (125 kW), derived from the 3-litre M 186 of the 300 model.
Continue reading about Mercedes-Benz SL, model range W 113, with eight-cylinder engine
PeterH on September 30th, 2012
The research vehicle had side-sticks instead of steering wheel and pedals
Electromechanical control is safer and faster
"Drive-by-wire" principle de-couples the input device from the suspension
Continue reading about In 1998, the Mercedes-Benz SL, R 129 series, provided a glimpse at the future of steering
PeterH on September 29th, 2012
In its time the safest open-top car in the world
A milestone in the history of passive safety
The automatic roll-over bar deploys in 0.3 seconds in the event of danger of overturning
Continue reading about The safety concept of the Mercedes-Benz SL, R 129 series (1989 to 2001)
PeterH on September 28th, 2012
A reaction to new environmental regulations
At times models were built specifically for the US market
The crowning point was the Mercedes-Benz 560 SL, launched in 1985
Continue reading about The reduced-emission Mercedes-Benz SL models of the R 107 series