Sl-class
PeterH on March 21st, 2012
PeterH on March 20th, 2012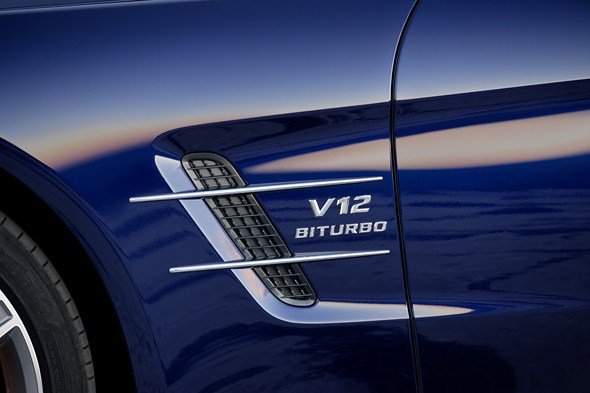 Effortlessly superior and stylish performance
Affalterbach – Mercedes-AMG is embarking on the 2012 roadster season in inimitably dynamic style: following on from the recent launch of the SL 63 AMG, the top eight-cylinder model, there now comes the presentation of the new Mercedes-Benz SL 65 AMG, the V12 roadster in the line-up from the Stuttgart-based manufacturer.
PeterH on December 16th, 2011
Lightweight, athletic, luxurious
Stuttgart – With the completely redeveloped SL, Mercedes-Benz continues a tradition that began 60 years ago. The letters "SL" have ever since been synonymous with a symbiosis of sportiness, style and comfort – and with groundbreaking innovations. The new SL has been produced for the first time almost entirely from aluminium and weighs up to 140 kilograms less than its predecessor.
Its highly rigid all-aluminium bodyshell provides the basis for agile, sporty handling that has been taken to an entirely new level, coupled with exemplary roll characteristics and ride comfort.
Even better driving dynamics come courtesy of the new BlueDIRECT engines; they are more powerful yet at the same time up to 29 percent more economical than the engines in the outgoing generation.
Other new features include the unique Frontbass system, which turns the luxury sports car into a concert hall regardless of whether the top is open or closed, and the highly efficient adaptive windscreen wipe/wash system MAGIC VISION CONTROL; it supplies water from the wiper blade as required and depending on the direction of wipe.
Found this one for sale in Sweden..
PeterH on March 30th, 2010
The tradition of exceptional sports cars goes back to 1954
Always also an innovation champion for the Mercedes-Benz brand

(more…)
Continue reading about The touring sports cars of the SL-Class
PeterH on February 24th, 2010
The Mercedes-Benz SL models are among the most inflation-proof vehicles
A pleasure with the top up or down

(more…)
Continue reading about Modern classics: the Mercedes-Benz SL of the R 129 series (1989 – 2001)