Test
PeterH on February 18th, 2010
To call this a test would be a travesty on test, i had the car for an hour or so.

PeterH on February 7th, 2010
My very first time in a W212 E-Class was with the test drive of the E220CDI.
PeterH on November 22nd, 2009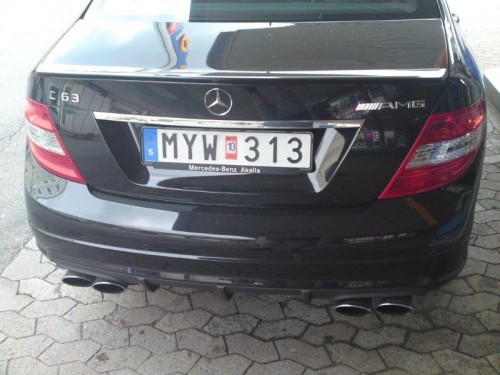 August 2009 – This time took the C63 out for a spin and this is a small and sporty car. The acceleration is enormous, think very fast and this is still even faster. Still it is comfortable and quiet. Do you need the power it is there, no matter what rpm you are on just push the pedal.
PeterH on November 13th, 2009
Im soo ashame, all my Mercedes road tests was so long ago i almost don´t have them fresh in memory. So i write what i remember most from the experience of the car. I hope that is ok with you guys and grrls out there.

PeterH on November 3rd, 2009

How does it work? The laser beams scanning the road to give a car an immensely supple yet perfectly responsive ride sounds like science fiction. The constantly scans the road one to seven metres in front of the car via infra-red laser beams, then tells the suspension to relax or brace itself for whatever it sees coming. (more…)
PeterH on November 28th, 2006

Today I was able to take the new W164 ML350 for a spin. Im already a big fan of the new M. Better looking, better built, better materials and better driving dynamics on and offroad make it a more appealing package than the original W163 M-Class. It doesnt look like a big car from the outside, but on the inside, there seems to be ample space. (more…)