V8
PeterH on July 25th, 2014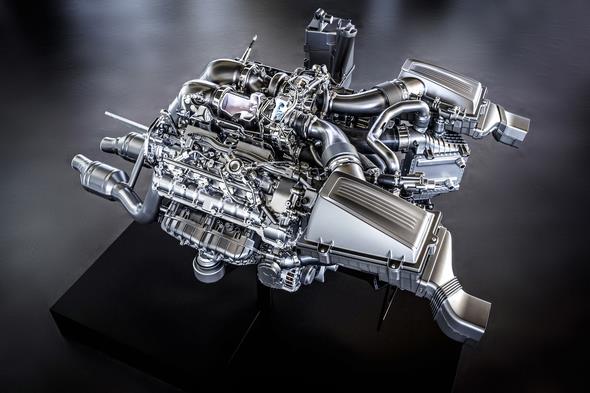 Powerful, innovative and efficient
Affalterbach.  Mercedes-AMG presents a new technological masterpiece: the AMG 4.0-litre V8 biturbo engine is a new development at the sporting heart of the new Mercedes-AMG GT car.
Continue reading about The new AMG 4.0-litre V8 biturbo engine
PeterH on June 19th, 2010
Quantum leap in efficiency: smooth refinement meets new dimensions in power and environmental compatibility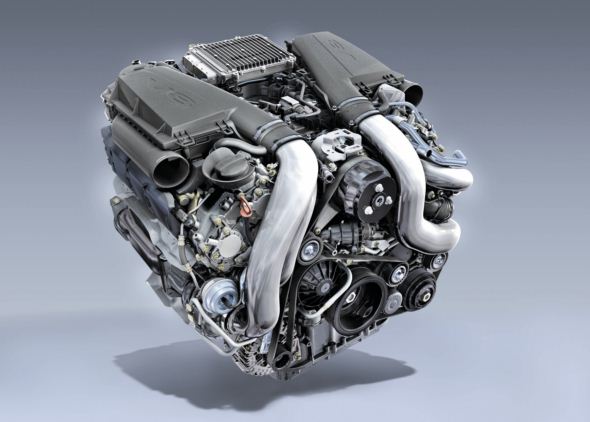 Stuttgart – Mercedes-Benz is setting previously unachievable efficiency standards in the premium segment with completely newly developed V6 and V8 engines. The new V8 engine has a displacement of 4663 cc and develops an output of 320 kW (435 hp), which is around 12 percent more than its predecessor despite approx. 0.8 litres less displacement. (more…)
Continue reading about New V8 and V6 engines with innovative technology from Mercedes-Benz
PeterH on March 8th, 2010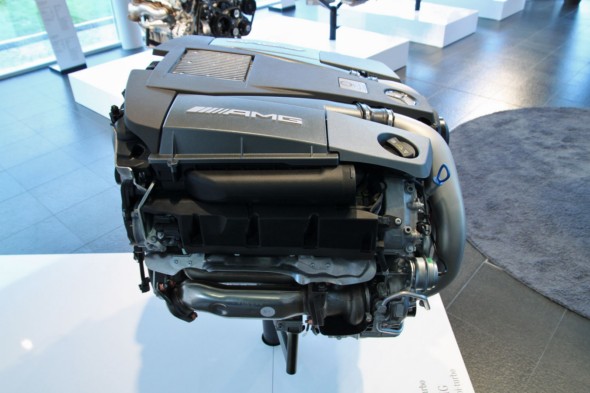 The AMG arm of Mercedes-Benz introduced its latest engine here today at its headquarters in Affalterbach, Germany. The new engine is a 5.5-liter direct injection twin-turbo V8 and it will eventually replace the current 6.2-liter normally-aspirated V8 throughout the lineup. AMG vehicles equipped with the new engine will still be referred to as "63s" though because Mercedes likes the sound of it. (more…)
Continue reading about New Mercedes-Benz AMG Twin-Turbo V8 Makes 563 Horsepower
PeterH on March 1st, 2010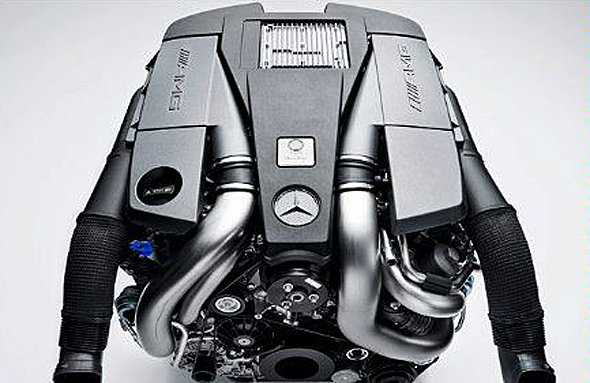 The ever-increasing eco awareness and the global financial crisis have determined automotive producers to start the downsizing trend, replacing naturally aspirated engines with smaller-capacity forced induction units that are more efficient, in order to improve the fuel efficiency and decrease the amount of CO2 emitted by their cars.
Continue reading about Mercedes AMG Replacing 6.2 Liter V8 With 544 HP Twin-turbo V8
PeterH on February 18th, 2010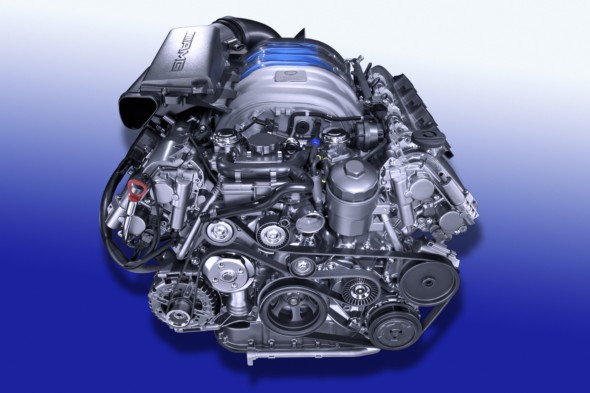 An entire family of high-performance AMG models are powered by the first engine developed entirely by AMG.  The naturally aspirated 6.3-liter V8 produces between 451 and 518 horsepower, depending on the model.
The V8-powered AMG model lineup featuring this engine includes the C63 AMG, E63 AMG and S63 AMG sedans; the CL63 AMG and CLS63 AMG coupes; the ML63 AMG sport utility vehicle and the SL63 AMG roadster. (more…)
Continue reading about AMG-designed engine: 6.3 One of the most powerful V8s on the planet
PeterH on February 16th, 2010
Mercedes-AMG GmbH launches V8 KOMPRESSOR initiative: up to 368 kW/500 hp for the E-Class, S-Class and CL-Class

E 55 AMG: the most powerful Mercedes-Benz E-Class of all time
S 55 AMG: high-performance Saloon with the character of a sports car
CL 55 AMG: supreme power build from the elegant top Coupé model

(more…)