W123
PeterH on April 6th, 2017
Premiere in March 1977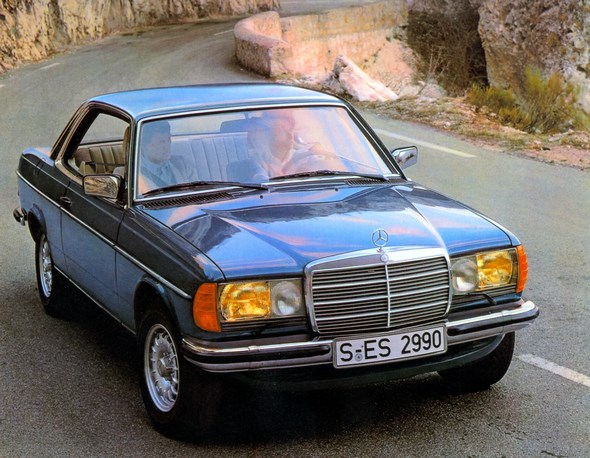 The cutting-edge technology and elegance so characteristic of Mercedes-Benz have always been expressed in a very special way in coupés. The three 230 C, 280 C and 280 CE models, presented by Mercedes-Benz 40 years ago in March 1977 at the Geneva Motor Show, linked into this tradition.
Today the model series C 123 is embedded in the history of the E-Class Coupés. The latest example of this is the model unveiled in January 2017 at the Detroit Motor Show, the new E-Class Coupé: It interprets its history in a highly contemporary fashion and with special sporty elegance.
Continue reading about "Optical individuality and visible verve": The Mercedes-Benz coupés of model series C 123
PeterH on September 8th, 2016

Olympic gold medallist Lars Riedel lines up for Saxony Classic 2016 rally in Mercedes-Benz 500 SL
The Saxony Classic rally (18 to 20 August 2016) aptly describes itself as Saxony's longest car museum.
Around 200 classic vehicles are registered to take part this year, and will be seen on some of the state's stunning roads and on the Sachsenring.     (more…)
Continue reading about Picture book setting and idyllic routes
PeterH on March 13th, 2016
Triple triumph: 40 years of the Mercedes-Benz 123 model series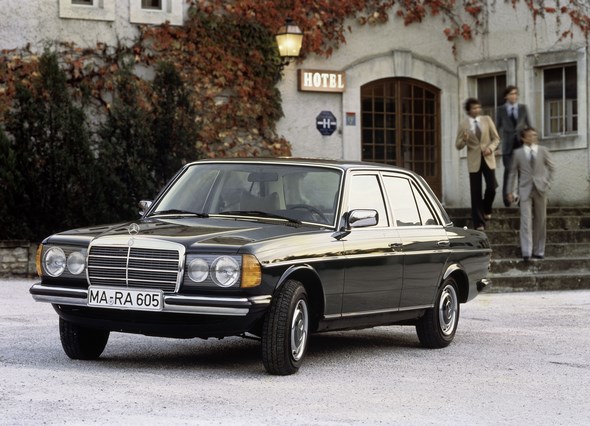 At its launch in January 1976, the Mercedes-Benz 123 model series offered a persuasive combination of elegance and multiple technical innovations.
The saloon was the first model to become available. The range was expanded a year later by the Coupé and, for the first time, an Estate model.
Over the course of the next ten years almost 2.7 million vehicles were built, among them also long-wheelbase saloons and chassis for special bodies.
The era of the 123 model series marks a particularly successful chapter in the success story of the E-Class, as the intermediate model from Mercedes-Benz was called from 1993 onwards.
The new E-Class of 2016 continues this success story.      (more…)
Continue reading about World premiere of successful E-Class predecessor in January 1976
PeterH on January 4th, 2010
First year's output sold out shortly after launch
Mix of innovations and tried-and-tested engineering
Most successful model: the Mercedes-Benz 240 D

(more…)
Continue reading about Model history: the saloons of the Mercedes-Benz 123 series
PeterH on December 13th, 2009

The Mercedes-Benz W123 were produced by the German manufacturer from 1976 to 1985.
PeterH on December 5th, 2009