C63
PeterH on September 8th, 2017
More Driving Performance for individualists
Affalterbach. The 50 Years of Driving Performance anniversary is being used by Mercedes-AMG as the ideal occasion on which to add the new AMG GT C Roadster* Edition 50 as a further exclusive choice in the offering from the AMG GT family.
PeterH on April 6th, 2015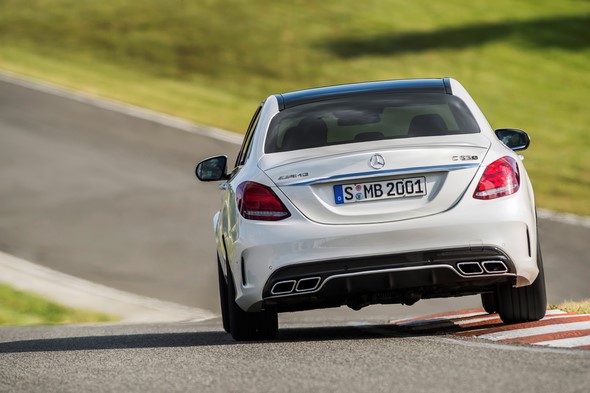 Mercedes-AMG, the sports car and performance brand within Mercedes-Benz, is further expanding its model range in the C-Class segment.
The new Mercedes-AMG C 63 as a powerful high-end sports car with rear-wheel drive is powered by a 4.0-litre V8 biturbo engine: this develops an output of 350 kW (476 hp) in the C 63 and 375 kW (510 hp) in the C 63 S, making the top V8 model the most powerful car in its segment.
Continue reading about Driving Performance to the power of two
PeterH on January 24th, 2015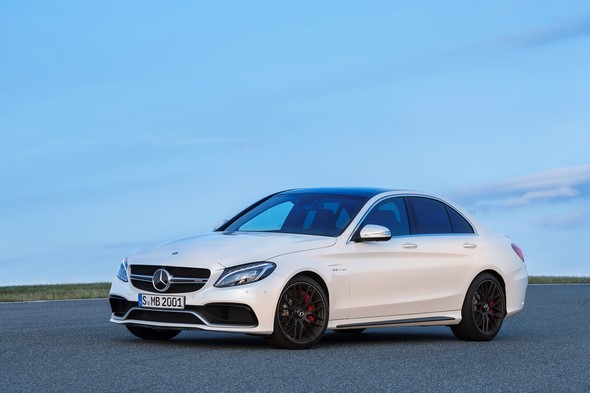 Powerful High-Performance Athlete
Affalterbach.  Pure fascination and breathtaking dynamics – the new Mercedes-AMG    C 63 sets benchmarks.
The high-tech drive, the signature AMG handling and the high level of individuality in equipment choices guarantee an utterly unique driving experience. The top model in the C-Class line-up is driven by a 4.0-litre V8 biturbo engine closely related to the power unit that provides breathtaking propulsion in the Mercedes-AMG GT.
PeterH on August 19th, 2013
Two new AMG models go on sale
Affalterbach – The A 45 AMG and C 63 AMG "Edition 507" are now available to order. These new high-performance models both received their world premiere in early March at the 83rd International Motor Show in Geneva, Switzerland.
PeterH on November 22nd, 2009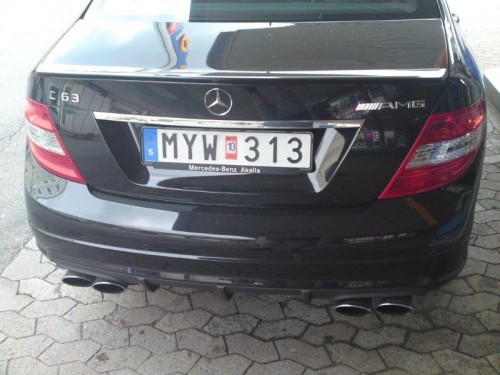 August 2009 – This time took the C63 out for a spin and this is a small and sporty car. The acceleration is enormous, think very fast and this is still even faster. Still it is comfortable and quiet. Do you need the power it is there, no matter what rpm you are on just push the pedal.
PeterH on October 31st, 2009
Affalterbach – Enhanced driving dynamics ex factory for the Mercedes-Benz C 63 AMG: the new Performance Package Plus is an attractive optional extra that is designed to appeal to the power-hungry sports driver. The Performance Package Plus increases output by 22 kW/30 hp to 358 kW/487 hp. As a result, the C-Class approaches the level of performance offered by C-Class DTM vehicles, which deliver 377 kW/500 hp.

(more…)