G-class
PeterH on July 30th, 2015
Stuttgart – Outstanding response to the "Extreme-G": the G 500 4×42 show car proved hugely popular with many customers and is set to enter series production.
Continue reading about All the new models in the legendary G-Class now available to order
PeterH on January 27th, 2015
Anniversary with world record and special model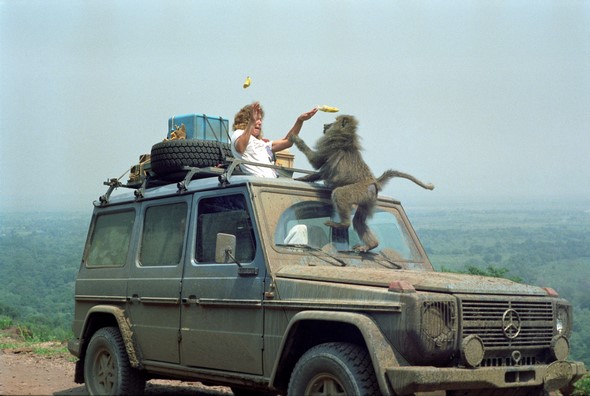 Stuttgart.  One man, one G, one life's work. That sums up the essence of an unprecedented global adventure.
When Gunther Holtorf and his wife Christine set out in their Mercedes-Benz 300 GD to visit as many of the countries around the world as possible, the G-Class was just ten years old.
Today, some 26 years, just under 900,000 kilometres, and 215 visited countries later, Gunther Holtorf drove his cherished G – christened 'Otto' – back home to Swabia.
The marathon vehicle will take pride of place in the Mercedes-Benz Museum in Stuttgart-Untertürkheim, where it will go on show to visitors in the Classic Cars section from 21 October.
Continue reading about 35 years of the Mercedes-Benz G-Class
PeterH on July 14th, 2013
Taking the desert by storm
Stuttgart. Superior 6×6 all-wheel drive technology, AMG V8 biturbo power and looks that leave no room for any doubt: the Mercedes-Benz G 63 AMG 6×6 near-series show vehicle is an off-roader which represents the last word in forward-thrusting power far from the beaten track.  (more…)
Continue reading about G 63 AMG 6×6 near-series show vehicle
PeterH on December 17th, 2012

A.R.T. makes the legend an icon: Wide body kit for Mercedes-Benz G63 / G65 AMG (more…)
PeterH on September 20th, 2012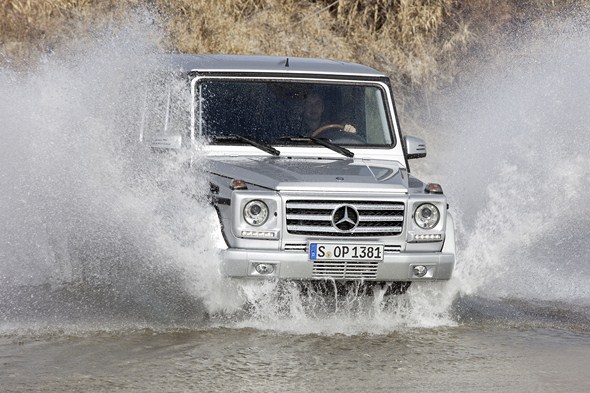 Forever young
Stuttgart – Mercedes-Benz has once again significantly upgraded the G‑Class, so reemphasising its position as the leader among off-road vehicles. The interior is characterised by high-quality appointments finished with exquisite materials.
The instrument cluster and centre console have been completely redesigned. The driver's field of vision now encompasses a colour screen, between two new round dials. The car features as standard the sophisticated COMAND Online infotainment system, including a navigation system and internet access.