Sales
PeterH on September 23rd, 2016
Mercedes-Benz delivered more than 156,000 vehicles to customers in August – an increase of 11.8%. The main contribution towards this increase came from the strong rise in unit sales of SUVs of approximately 40%.
Mercedes-Benz was able to surpass its strongest August to date in the previous year due to double-digit growth in the Asia-Pacific region and in the domestic market.     (more…)
Continue reading about Mercedes-Benz delivers its four-millionth SUV in the strongest-selling August
Mercedes-Benz delivered 198,921 cars to customers in March, more than ever before in one month (+8.4%).
Unit sales in the first quarter reached a new high of 483,487 vehicles (+12.6%). New records were set in Europe and the Asia-Pacific region last month.
Mercedes-Benz was the premium market leader in Japan, Canada, Australia, Taiwan and Portugal in March. The smart brand also reached a new high for unit sales last month.
Continue reading about Mercedes-Benz achieves highest monthly unit sales in the company's history
PeterH on November 10th, 2015
Mercedes-Benz increases unit sales in October by 10.1% to 155,189 vehicles.
Ola Källenius, Member of the Board of Management, Mercedes-Benz Cars Marketing & Sales: "In China, we already surpassed our unit sales of 2014 in October. Our SUVs are especially popular there, above all the GLK; half of all those cars sold this year have gone to customers in China. We expect even stronger growth from that model's successor, the GLC."
Premium market leader in Germany, Japan, South Korea, Spain, Canada, Russia, Taiwan and Switzerland
Continue reading about Mercedes-Benz starts fourth quarter with double-digit growth
PeterH on October 1st, 2015
[huge_it_slider id="4″]
More than 13 million E-Class Saloons and Estates delivered to customers worldwide
Most important sales markets include China, the USA, and Germany
The E-Class is the first locally produced vehicle from Mercedes-Benz in China
Ola Källenius, Member of the Board of Management of Daimler AG, responsible for Mercedes-Benz Cars Marketing & Sales: "The E-Class is the highest volume Mercedes-Benz model of all time."
Continue reading about Sales anniversary for the Mercedes-Benz E-Class
PeterH on September 29th, 2015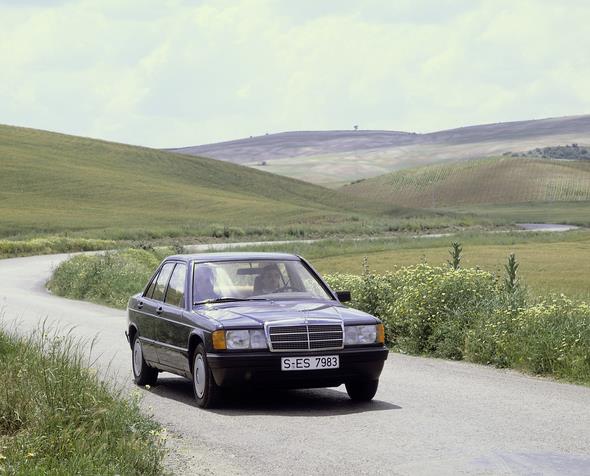 Over eight million sales of Mercedes-Benz C-Class Saloons and Estates
Five successful C-Class generations already
C-Class still the top-selling model in the product portfolio
Award for the C-Class: World Car of the Year 2015
Ola Källenius, Member of the Board of Management of Daimler AG, responsible for Mercedes-Benz Cars Marketing & Sales: "With the all-new C-Class, launched last year, we continue a success story that spans more than 30 years, with no end in sight."
Stuttgart – Since the launch of the C-Class in 1982, Mercedes-Benz has delivered over eight million Saloons and Estates of this model series to customers.    (more…)
Mercedes-Benz delivers 183,467 vehicles to customers in March (+15.7%) – more than ever before.
Ola Källenius, Member of the Board of Management of Daimler AG, responsible for Mercedes-Benz Cars Marketing & Sales: "Mercedes-Benz recorded the strongest sales month and the best first quarter in the company's history in March."
Strong growth and sales records in the biggest markets: USA (+9.2%) and China (+20.8%)
Record-high sales of C-Class Sedan and Estate (+57.8%), SUVs (+31.9%), compact cars (+25.3%) and S-Class Sedan (+7.1%) in the first quarter of 2015
Continue reading about Strongest sales month for Mercedes-Benz in the company's history