NEWS
PeterH on January 29th, 2017
First stage of AMG Performance for the E-Class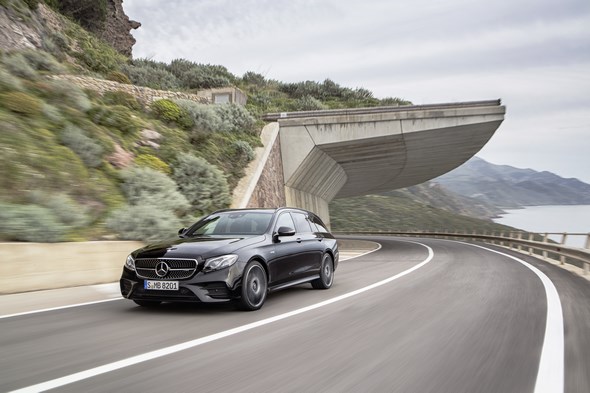 Mercedes-AMG presents the new members of the current E-Class family, the E 43 4MATIC Saloon and Estate models. They deliver the brand's hallmark Driving Performance with discrete technology, combined with a distinctive design and high everyday practicality.      (more…)
Continue reading about Mercedes-AMG E 43 4MATIC Saloon and Estate
PeterH on January 29th, 2017

Spare parts for pre-war classics reproduced in original quality
Vital spare parts for the outstanding pre-war classic models in the S-series (S, SS, SSK, SSKL) are now once again available ex factory. These have been reproduced by Mercedes-Benz Classic to the very highest quality standards, working together with the original suppliers. The parts can be ordered direct from Mercedes-Benz Classic.
PeterH on December 24th, 2016

Unique combination of agility, elegance and everyday practicality
Affalterbach.  Mercedes-AMG is once again extending its product portfolio with the addition of a very dynamic model: the new GLC 43 4MATIC Coupé* combines a sporty, elegant design with the brand's hallmark Driving Performance and the advantages of an SUV in terms of seating position, interior flexibility and also traction off the beaten track.      (more…)
Continue reading about The new Mercedes-AMG GLC 43 4MATIC Coupé
PeterH on October 16th, 2016
PeterH on September 28th, 2016
Open-top driving performance as a twin pack
Affalterbach.  Mercedes-AMG is blowing even more fresh air into the AMG GT family. Shortly after the world premiere of the AMG GT R, the sports car and performance brand from Affalterbach is presenting two exciting roadster variants of the two-seater sports car.
Continue reading about The new Mercedes-AMG GT Roadster and Mercedes-AMG GT C Roadster
PeterH on September 25th, 2016

High-end automotive luxury class now as a special protection vehicle
Stuttgart/Brussels.  The absolute flagship model from Mercedes-Maybach with face-to-face seating configuration behind the glass partition is now also available to order as a Mercedes-Maybach S 600 Pullman Guard.
As a result, heads of state and other individuals at particular risk have a highly exclusive vehicle at their disposal. The first customer vehicles will be delivered in the second half of 2017.      (more…)
Continue reading about The new Mercedes-Maybach S 600 Pullman Guard