Official
PeterH on November 27th, 2010
From city car to van: the world's most versatile electric fleet
Locally emission-free electric vehicles are a cornerstone of the Mercedes‑Benz strategy for sustainable mobility. (more…)
PeterH on November 25th, 2010
The all-new Mercedes-Benz SLK – lifting the lid on safety
MONTVALE – Early next year, Mercedes-Benz will launch the all-new 2012 SLK-Class. The agile sports car will feature a bold, new design, exceptionally high levels of comfort, as well as plenty of open-air driving pleasure. At
the same time, it will also set new safety standards for convertible sports cars.
Continue reading about Maximum safety with optimum driving pleasure
PeterH on November 16th, 2010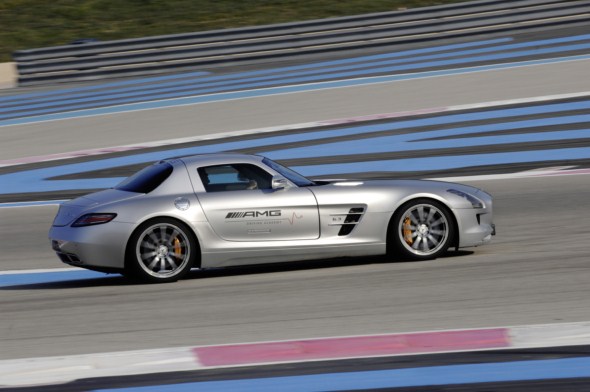 A foothold in Asia
Affalterbach – Mercedes-AMG is extending its portfolio: the AMG Driving Academy will now also offer tailor-made racetrack training for its Chinese sports car fans. The kick-off event will be held from 19 to 24 November 2010 on the Shanghai International Circuit. Around 150 AMG customers and enthusiasts have already signed up for the Asia premiere.
Continue reading about The AMG Driving Academy launches in China
PeterH on November 14th, 2010
Thoroughbred racing technology, spectacular racecar design
PeterH on November 12th, 2010
Investment in cutting-edge technologies
Future-proof: centrepiece of a 160-million Euro investment in this location
Fast reaction: for highly dynamic driving manoeuvres such as lane-changes
Photorealistic: with 360° screen and precise landscape images
Continue reading about New driving simulator taken into operation in Sindelfingen
PeterH on November 10th, 2010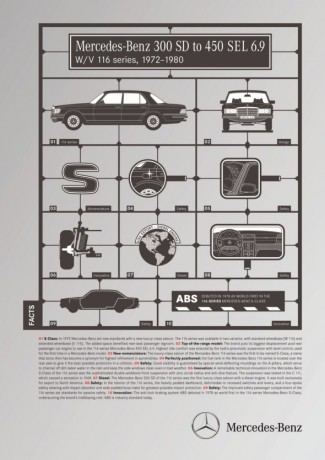 The brand's first luxury class model series to bear the S-Class name
Numerous technical innovations have helped to make it the forerunner
The Mercedes-Benz 450 SEL 6.9 became the top-of-the-range model in 1975

(more…)
Continue reading about Modern Classics: the Mercedes-Benz S-Class of the 116 series (1972 to 1980)