NEWS
Extension for the most intelligent executive saloon
Beijing.  At "Auto China 2016" in Beijing, Mercedes-Benz is presenting the long-wheelbase version of the E-Class, measuring an extra 140 millimetres in length.
Passengers in the rear of the saloon, which has been purpose-developed for China, enjoy the benefit of a considerably larger footwell area and seats with a host of comfort functions.
Continue reading about Premiere of the long-wheelbase version of the new E-Class
PeterH on April 29th, 2016
Open-air performance for the C-Class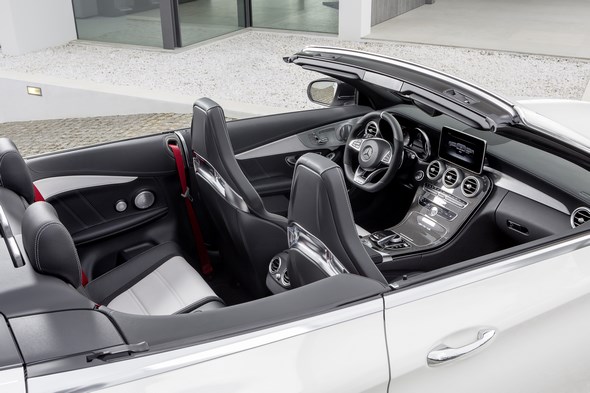 The new C 63 Cabriolet combines an intensive open-air ambience with the AMG V8 engine to create an exhilarating performance experience.
The biturbo engine developed in Affalterbach is available in two output ratings with 350 kW (476 hp) or 375 kW (510 hp) and provides performance on a par with a sports car.
PeterH on April 28th, 2016
Fresh styling for the style rebel
Stuttgart.  Their sporty proportions and powerful, dynamic design idiom characterised by sensuously rounded contours make the CLA Coupé and CLA Shooting Brake quite unmistakable.
In undertaking the facelift modifications, the Mercedes-Benz designers have subtly honed the distinctive look of both models and upgraded the interior.
Continue reading about Available to order now: Mercedes-Benz CLA Coupé and Shooting Brake
PeterH on April 27th, 2016
Open-top luxury
The new Cabriolet is the sixth variant of the current S-Class family and the first open-top luxury four-seater from Mercedes-Benz since 1971.
Continue reading about The new Mercedes-Benz S-Class Cabriolet
PeterH on March 31st, 2016
For an even sportier A-Class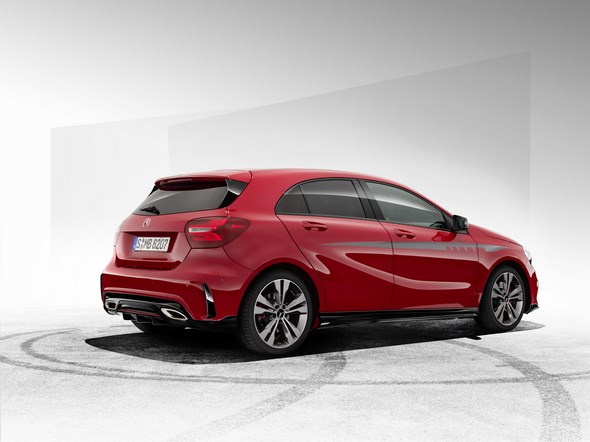 Stuttgart/Affalterbach. Mercedes-AMG is gradually expanding its accessories program: similar to the successful offer for the C-Class, Mercedes-AMG based in Affalterbach, Germany, now offers an exclusive body kit for the A-Class. (more…)
Continue reading about Now available, exclusive AMG body kit for the A-Class