NEWS
PeterH on February 6th, 2016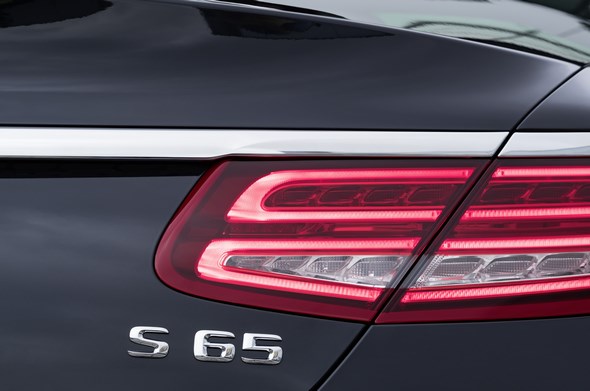 With the new S 65 Cabriolet, Mercedes-AMG is for the first time offering a performance car which combines the impressive power of the 6.0‑litre V12 biturbo engine with the pleasure of open-top driving for four occupants.      (more…)
Continue reading about Open-top driving with prestige and performance
PeterH on February 5th, 2016
The Mercedes-Benz GLC achieves the top score in the Euro NCAP rating. The new mid-size SUV has received five stars, continuing the Mercedes-Benz success story in impressive style.
In 2014 the GLA, C-Class and V-Class were likewise awarded five stars by Euro NCAP.      (more…)
PeterH on February 4th, 2016

The new E-Class – in the fast lane with Active Lane Change Assist
Mercedes-Benz will expand the new Driving Assistance package of the future E-Class for the market launch in spring with "Active Lane Change Assist" and will thereby make the business class saloon car even more intelligent.      (more…)
Continue reading about The next step on the road to autonomous driving
PeterH on February 3rd, 2016

New addition to the dream Coupé family
Mercedes-Benz has extended the S-Class Coupé model range with the addition of the S 400 4MATIC Coupé rated at 270 kW (367 hp) and retailing at an entry-level price beginning at 99,960 euros.
This means that six versions of the sporty large Coupé are now available in all — the S 500 and S 500 4MATIC plus the Mercedes-AMG models S 63, S 63 4MATIC and S 65.
Since its launch a good year ago, the S-Class Coupé has already won numerous awards for its breathtaking design, including the "iF product design award 2015" and the "Internet Auto Award 2014" (Europe-wide) as well as best-in-class accolades for the exclusive two-door car in the "autonis" readers' poll of the "auto, motor und sport" magazine and the "All-wheel-drive car of the year 2015" poll conducted by "Auto Bild Allrad".
The S-Class Coupé model range previously comprised the S 500, the S 500 4MATIC and the three AMG models S 63, S 63 4MATIC and S 65.
The S 400 4MATIC Coupé has now been added as the sixth model in the line-up. The V6 engine has a rated output of 270 kW (367 hp) and generates peak torque of 500 Nm.
The two-door Coupé applies its power to the road by way of the standard-fit 4MATIC all-wheel drive and the 7G-TRONIC PLUS automatic transmission.
The data at a glance:
 
S 400 4MATIC
Number of cylinders/arrangement
6/V
Displacement (cc)
2996
Rated output (kW/hp at rpm)
270 (367) at 5500-6000
Rated torque (Nm at rpm)
500 at 1800-4500
Combined fuel consumption
from (l/100 km)
8.3
Combined CO2 emissions from (g/km)
193
Efficiency class
C
Acceleration 0-100 km/h (s)
4.6
Top speed (km/h)
250
Prices starting at (euros)
99,960
In all, the company offers the current S-Class family in six body variants: the Mercedes-Benz Saloon in two wheelbase versions, the Mercedes-Maybach S-Class, the Mercedes-Maybach S 600 Pullman and the Coupé and Cabriolet models.
All price information constitutes recommended retail prices for Germany, including 19% VAT.
PeterH on February 2nd, 2016
Mercedes-Benz is taking a big step into the future by numerous innovations with the new E-Class, including in terms of the design of the interior, which features a wide high-resolution next-generation dual display (12.3 inches per display) that appears to hover in space.     (more…)
PeterH on February 1st, 2016

GL meets S – first-class performance on and off the road
Like the GL before it, the new GLS is also setting standards in the world of the SUV as it confirms its position as the "S-Class among SUVs".       (more…)