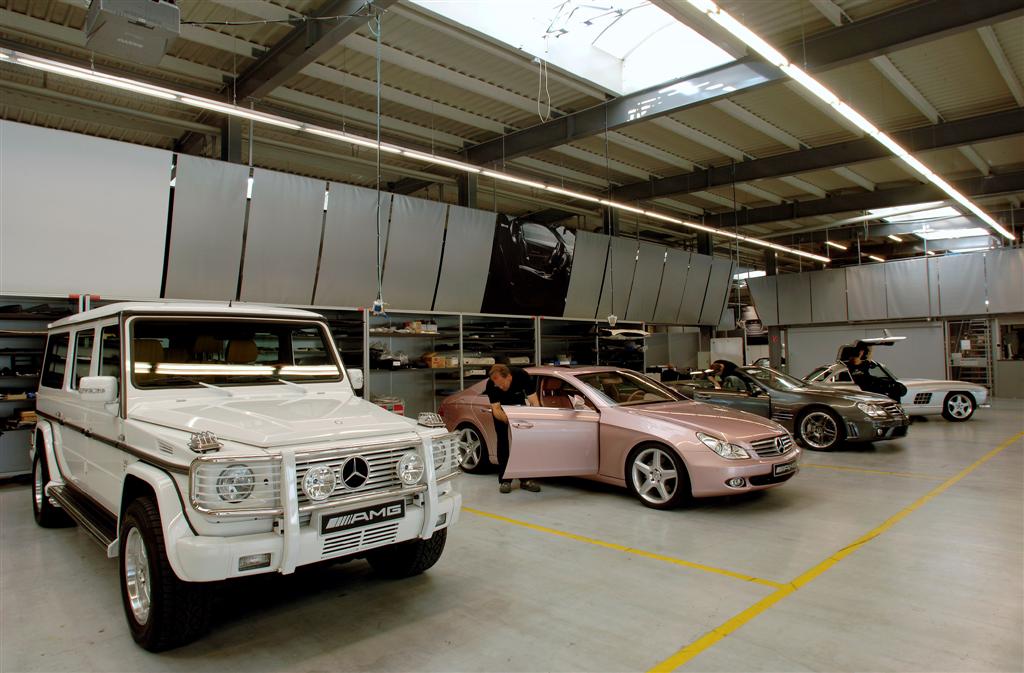 Mercedes-AMG opens new Performance Studio: Dynamic performance tailored to the customers wishes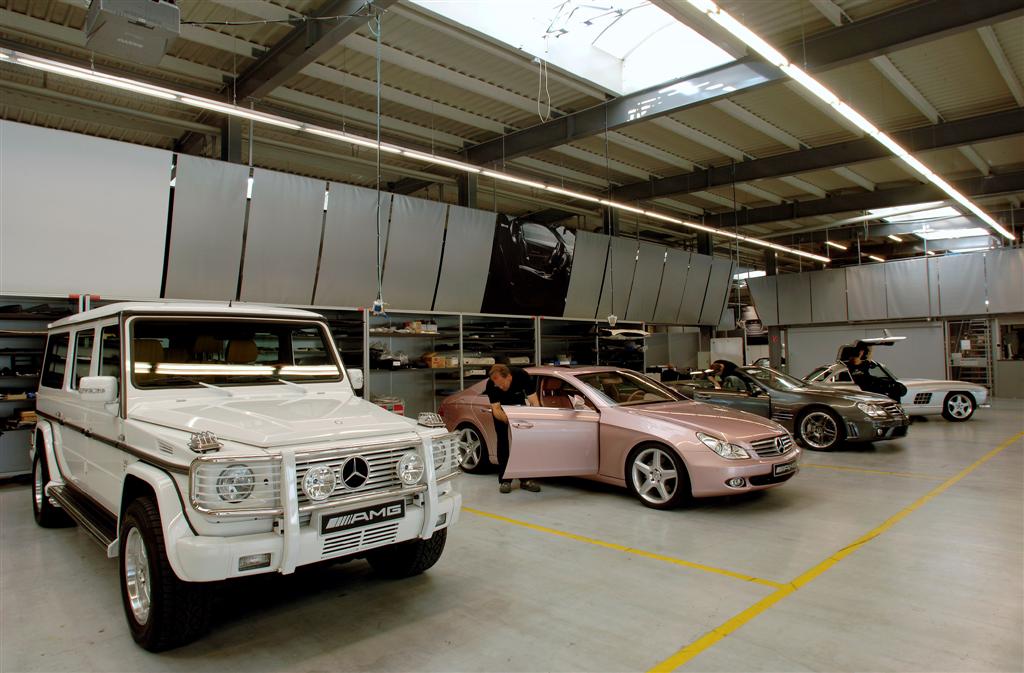 Affalterbach, Mercedes-AMG GmbH is consolidating its activities. And with the AMG Performance Studio, the company is starting a new initiative to appeal to customers with very special wishes. In addition to the AMG high performance cars, which are available through the worldwide Mercedes-Benz sales organisation, the Performance Studio develops and produces special AMG vehicles in exclusive, limited quantities. Offered as the Signature Series, Black Series and Editions, the unique special models stand out by virtue of their outstanding handling, motorsport performance, technical and visual distinctiveness and exclusive equipment features, depending on the vehicle type in question. The latest product from the AMG Performance Studio is the SLK 55 AMG Black Series, a purists lightweight version with a powerful AMG 5.5-litre V8 engine (294 kW/400 hp) and numerous components with technology borrowed from the world of motorsport. In addition to its focus on thrilling AMG vehicles, the Performance Studio satisfies the customers individual requests a traditional strength of Mercedes-AMG. To meet this demand, the Performance Studio team makes very specific technical modifications including AMG sports chassis, AMG high-performance brakes, AMG wheel/tyre combinations, limited-slip differentials and customised interior features, as well as unique, made-to-order models.

Given the growing demand worldwide for greater customisation and even more dynamic, motorsport-level performance, Mercedes-AMG GmbH has decided to upgrade and expand its range. We are receiving more and more requests from AMG fans and sports car enthusiasts from around the world for even more dynamic vehicles, special equipment features and specific components. And the new Performance Studio makes it possible for us to meet these requests, says Volker Mornhinweg, CEO of Mercedes-AMG GmbH.
The companys decades of experience in building high-performance automobiles and its wealth of know-how from the world of motorsport are invaluable assets in the concept and implementation stages. AMG has its roots in international motor racing, and our customers benefit directly from the impressive success our AMG drivers are having in the DTM. And our engineers and technicians are constantly spurred on by our commitment to Formula One, for which we supply the FIAs official Safety Car and official Medical Car. In the Performance Studio, we transfer the technologies from the race circuit into our vehicles, adds Mornhinweg.
Launch of the SLK 55 AMG Black Series
As a result of its reorganisation, Mercedes-AMG will be continually expanding its range of complete vehicles, components and custom solutions. To start, there is the new SLK 55 AMG Black Series, a special coupe version of the unique eight-cylinder roadster and a car with very strong appeal for purists. With its AMG 5.5-litre V8 engine (upgraded to 294 kW/400 hp and 520 Nm of torque), many lightweight components, high-strength carbon roof, 19-inch AMG forged wheels, AMG adjustable suspension and AMG high-performance composite brake system, the special SLK 55 AMG is even more of a sports powerhouse and really shows what its made of on dedicated racetracks. Market launch is scheduled for July 2006. In Germany, the vehicle costs 107,300 (incl. 16% VAT).


Even more exclusive is the CLK DTM AMG Cabriolet, which will be available under the Signature Series label. The series name stands for limited-quantity, high-end vehicles with a level of technological sophistication that stands out from the crowd. Limited to a batch of only 100 vehicles, the CLK DTM AMG Cabriolet boasts an impressive combination of motorsport technology, racing-car handling and striking appearance. With its 428 kW/582 hp engine, the AMG high-performance sports car surges from zero to 100 km/h in just 4.0 seconds, and its top speed is 300 km/h (electronically limited), making the new AMG high-performance automobile the worlds fastest open-top four-seater. In Germany, the vehicle costs  277,820 (incl. 16% VAT).
Compared to series-production vehicles, Editions cars stand out on the basis of their visual and tactile qualities and are sure to be in very strong demand. The CLS 55 AMG IWC Ingenieur offered in 2005, for example, featured details specially arranged to correspond to the exclusive IWC Ingenieur family of watches. A total of 165 of these unique four-door coupes were produced  and there will be more AMG vehicles with similar concepts to follow.
[adsense]
Performance Studio can satisfy any customers automotive desires
The Performance Studio offers tailor-made solutions to satisfy every customers individual taste. The SLK, SL and CLS-Class model series, for example, can be equipped with the AMG Performance Package. This package is available ex-works and can include, depending on the vehicle, special wheel/tyre combinations, an AMG high-performance composite brake system, firmer AMG Performance suspension, a more sophisticated cooling system, a multiple-disc limited-slip differential, interior trim made of carbon, and an AMG ergonomic sports steering wheel in leather/Alcantara. AMG vehicles also can be fitted with individual AMG components during the production stage or afterward. In addition to the features mentioned, this will also apply to equipment including the especially lightweight AMG forged light-alloy wheels.


And the experts at the Performance Studio routinely fulfil a broad array of other special requests, including special exterior paint jobs, full leather interiors in a choice of colours, leather or carbon trim, and cutting-edge audio, office and multimedia systems. Even extensive bodyshell modifications are hand-crafted to perfection. The result is an entirely personal vehicle that's one of a kind. All work is completed according to the highest standards of quality and safety.