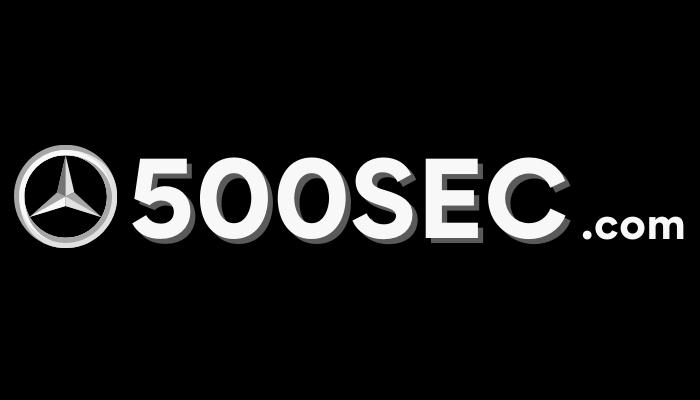 500SEC.com is devoted to everything around Mercedes-Benz,  such as:
News, both official and rumors
News from tuners, salons and meetings around the world
Gossip "what is going on" on the Mercedes scene
Spyimages
A VERY large gallery, only Mercedes cars
2012 11 20
We are right now concentrating on three different venues:
One of them being to building a very Large department with information and facts on each and every Mercedes-Benz model.
The second of out goals is to closely follow all the electronics and functions in Mercedes-Benz cars.
And finally a DIY (Do It Yourself) section where you will be able to find out to maitain and repair your car all by yourself, both saving money and having some fun at the same time.
You will also be able to find the stuff that you cannot find on any other webpage of:
Mercedes Technology
Electronics
DIY tips
Visitor statistics 2013 08 09:
Visitors per day 2,946
Pages/Visit 5.82
Many persons have asked about whom the man behind this Mercedes obsession is, Click here for my lifestory:
I hope that you enjoy 500SEC.com, if not please contact us and tell us what you would like to see at these pages.
Regards
Peter
Disclaimer:

500sec.com is no way endorsed or affiliated with Mercedes Benz© and/or DaimlerChrysler©
Articles and images remain copyright of their respective owners.