E-class
PeterH on January 24th, 2020
Extensive model facelift
Stuttgart/Las Vegas. With over 14 million units delivered since 1946, the E-Class is the bestselling model series in the history of Mercedes-Benz. Many regard it as the "heart of the brand".
In 2016 the E-Class took a major step into the future: The tenth generation set styling highlights with its pure yet emotive design and exclusive, high-quality interior. It also impressed with its wealth of innovations, for example the driving assistance systems.
Continue reading about Facts about the new E-Class: intelligence gets exciting
PeterH on January 23rd, 2019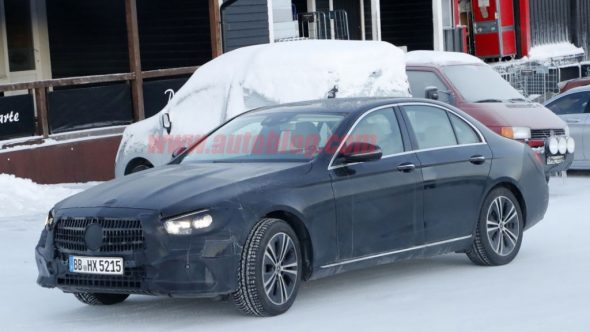 These new spy photos show that Mercedes is working on a refreshed version of its midsize sedan w213, pulling in some styling traits from some of its more recent models.
Source AutoBlog
PeterH on October 6th, 2018
Open for intense pleasure
Stuttgart. Mercedes-Benz is completing its EClass family with the new EClass Cabriolet. This open four-seater with a classic fabric soft top combines puristic, sensuous design with high long-distance comfort for four occupants and the latest technology.
PeterH on April 7th, 2017
Carbon footprint reduced by over 40 percent
Stuttgart. The Mercedes-Benz E 350 e has successfully completed the TÜV validation audit and received the Environmental Certificate. This award is based on a Life Cycle Assessment in which the independent experts at TÜV Süd (the German Technical Inspection Authority) comprehensively assess the environmental impact of the passenger car over its entire life cycle.
PeterH on April 6th, 2017
Premiere in March 1977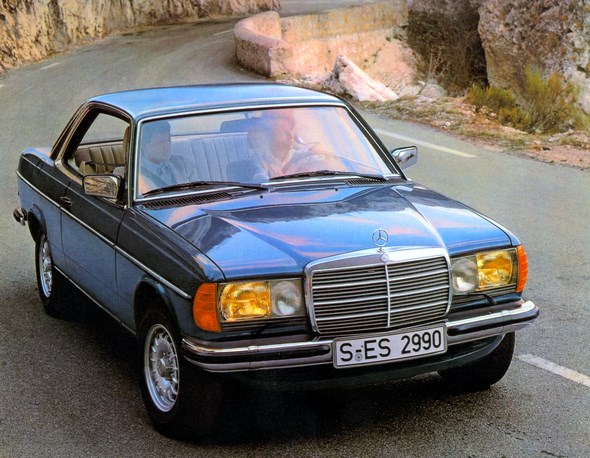 The cutting-edge technology and elegance so characteristic of Mercedes-Benz have always been expressed in a very special way in coupés. The three 230 C, 280 C and 280 CE models, presented by Mercedes-Benz 40 years ago in March 1977 at the Geneva Motor Show, linked into this tradition.
Today the model series C 123 is embedded in the history of the E-Class Coupés. The latest example of this is the model unveiled in January 2017 at the Detroit Motor Show, the new E-Class Coupé: It interprets its history in a highly contemporary fashion and with special sporty elegance.
Continue reading about "Optical individuality and visible verve": The Mercedes-Benz coupés of model series C 123
PeterH on March 17th, 2017
E-Class top-rated for safety
Stuttgart. The E-Class Saloon has achieved a full five-star Euro NCAP rating, significantly exceeding the standards the independent safety test requires a vehicle to attain in order to be awarded five stars.