All about the Technology used in Mercedes-Benz cars.
We aim to serve you the most complete explanations of Mercedes-Benz technology and the abbreviations used such as ASD ASR …
What are they and what they do.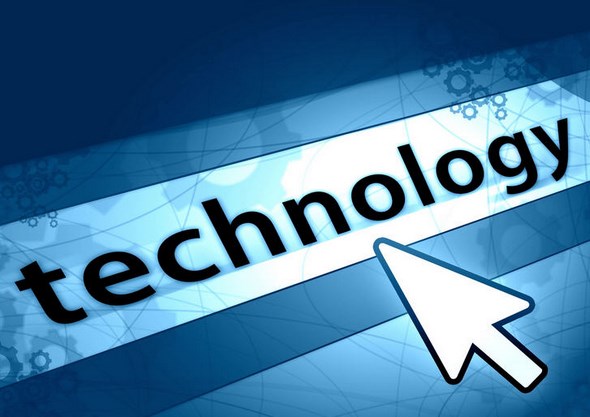 ---
Technology Milestones: From ABC to ZAS 1900-2000 Technologies with which Mercedes and Mercedes-Benz made history:
Debut
Technology
1900

Mercedes 35 PS: First modern-design car, with aluminium engine, camshaft-driven inlet valves, honeycomb radiator, coil clutch, stamped steel frame, low centre of gravity, impact-free steering and water-cooled brakes

1903

New high-performance engines with camshaft-driven overhead inlet valves in the Mercedes-Simplex 18/22 PS and Mercedes-Simplex 60 PS

1905

DMG presents two major innovations in commercial vehicle design with a radiator positioned at the front end of the frame and cast steel wheels.

1906

Six-cylinder racing engine with machined steel cylinders and overhead camshaft with vertical shaft drive: provides inspiration for aeroengines and high-performance car engines

1907

DMG supplies the first petrol-engined fire-fighting vehicle in Germany

1908

The Berlin fire service takes delivery of the first electrically powered fire-fighting convoy, consisting of four "Mercedes-Electrique" vehicles

1911

Mercedes 37/90 PS with three valves per cylinder and twin-spark ignition

1914

Mercedes 28/95 PS: production car with six-cylinder engine with machined steel cylinders and overhead camshaft with vertical shaft drive

1923

Mercedes 6/25/40 PS and 10/40/65 PS: first supercharged production cars

1924

DMG presents the first diesel trucks with compressed air injection at the Berlin Motor Show. Benz & Cie, since May partners of DMG in an association of mutual interest, presents the first standard-production diesel truck in the world to feature the Benz-developed pre-chamber injection system

1925

Benz & Cie present low-frame buses

1927

Mercedes-Benz L5: the first standard-production six-cylinder diesel truck and the first volume-production diesel truck in the world

1930

Change-over to all-steel bus bodies at Mercedes-Benz

1932

Presentation of Lo 2000 2-tonne light truck, the first diesel-engined light truck in the world

1939

First experimental vehicle with strong side protection, rigid floor and three-part steering column

1949

Patented safety conical-pin locks prevent doors from jumping open in an accident

The first Unimog, the Daimler-Benz-developed

Uni

versal-

Mo

tor

g

erät, is produced

1951

Patented safety body with rigid passenger cell and defined crumple zones front and rear

1954

Single-joint swing axle in the Mercedes-Benz 220

Mercedes-Benz 300 SL is the first standard-production vehicle with fuel-injected four-stroke engine

1956

L/LP 326: first Mercedes-Benz diesel truck developing 200 hp

1958

Conical-pin door lock with two safety catches
LP 333: cab-over-engine three-axle truck with two steered front axles

1959

First impact and roll-over tests

Mercedes "tail-fin" models feature the first safety body in the world, with integrated crumple zones

1961

All Mercedes-Benz models now equipped as standard with anchorage points for front seat belts

Dual-circuit hydraulic brake system with disc brake on front and rear wheels in the Mercedes-Benz 300 SE

1963

Mercedes-Benz 230 SL: first sports car with safety body

1966

Development of a systematic safety research strategy. The terms "active safety" and "passive safety" are coined

1967

Safety steering system comprising telescopic steering column and steering wheel with impact absorber now standard on all models

Presentation of the O 305 prototype standard urban line-service bus

1968

Presentation of Mercedes-Benz safety head restraint

First static three-point seatbelt

First testing of airbag systems

1969

Official founding of Mercedes-Benz accident research department and start of accident analysis

Premiere of experimental electric bus OE 302.
New LP 1632 commercial vehicle with first hydraulically tilting cab.

1971

ESV programme starts (ESV = Experimental Safety Vehicle). ESV vehicles feature three-point inertia-reel seatbelts, belt force limiters, belt tensioners and the first driver and passenger airbags

Mercedes-Benz 350 SL featuring belt buckle fixed to the seat frame, four-spoke safety steering wheel and dirt-inhibiting side windows and rear lights

1971

OG 305 experimental natural gas bus presented.

1972

First electric van LE 306 with replaceable battery presented.
OE 302 experimental electric bus goes into scheduled service in Esslingen near Stuttgart.

1973

Three-point seatbelts and head restraints standard for the front seats

First children's restraint systems

First Mercedes-Benz offset crash test

1974

Mercedes-Benz 240 D 3.0: First production car with five-cylinder engine

1975

Mercedes-Benz presents the first prototype with hydrogen drive and hydride store, based on an L 306 minibus
Line-service trials of an OE 302 DUO bus for combined battery/overhead line operation

1976

New safety steering system with corrugated tube in W 123 series.

1977

Mercedes-Benz 300 SD: first standard-production turbocharged diesel passenger car
Presentation of the O 305 standard-line service articulated pusher bus

1978

Market launch of anti-lock braking system (ABS): World debut in Mercedes-Benz S-class (116 series)

Offset crash with 40 per cent frontal overlap incorporated into the tough internal crash-test programme
Presentation of the O-Bahn track-guided bus system, an alternative solution for local passenger transport

1979

New S-class (W 126) with forked member front-end structure is the first car in the world specially designed to withstand an offset collision

All Mercedes-Benz models fitted as standard with three-point seatbelts on the outer seats

Front belt-height adjustment premiered in the S-class

1981

First driver airbag and belt tensioner in the S-class

MB presents the anti-lock braking system for commercial vehicles.
Presentation of the O 305 experimental bus with methanol drive

1982

Multi-link independent rear suspension makes its world debut in the Mercedes-Benz compact class (W 201)

1984

All Mercedes-Benz models now fitted with front belt tensioners

1985

Debut for ASD (automatic locking differential), ASR (acceleration skid control) and 4MATIC (engageable four-wheel drive)

Electronic powershift (EPS) fitted as standard on trucks

1986

Closed-loop three-way catalytic converters fitted as standard on all petrol-engined Mercedes-Benz passenger cars

ASR introduced for Mercedes-Benz trucks and buses

1987

First passenger airbag supplied as an option for the S-class

1988

Introduction of decompression valve engine brake in Mercedes-Benz trucks and buses

1989

First seats with integrated seatbelts, first automatically extending roll-over bar and first draught stop in Mercedes-Benz SL Roadster

Introduction of Low Emission Vehicle (LEV) engines for commercial vehicles

Automatic height adjustment for rear seatbelts in 124 series

1991

All-round disc brakes for heavy-duty commercial vehicles introduced on Mercedes-Benz O 404 coach

1992

All Mercedes-Benz models equipped as standard with driver airbag and ABS

Passenger airbag standard on S-class

The one millionth Mercedes-Benz fitted with airbag

First offset crash test with deformable barrier

Presentation of Euro 2 engines for Mercedes-Benz commercial vehicles

1993

First integrated child seat optionally available for C-class

First four-valve diesel engines for C-class and E-class

Catalytic converter fitted as standard on all Mercedes-Benz diesel cars

1994

First rear-end crash test with deformable barrier

NECAR (New Electric Car): first-generation fuel-cell prototype from Mercedes-Benz

1995

"Electronic Stability Program" (ESP) introduced as standard in S 600 coupé

First belt tensioner with integrated belt force limiter in the world

Disc brakes all round for Sprinter vans

Joystick gearshift in Vito vans

1996

F 200 coupé study featuring "drive-by-wire" and "Keyless-Go" technology

First vehicles equipped with Brake Assist (BAS), a world first

PLD (pump/line/nozzle) high-pressure injection for commercial vehicle engines.

CAN databuses and control systems for heavy-duty trucks

First hybrid bus with electric wheel hub motors, traction battery and diesel engine

Telligent level control introduced

1997

New V6 and V8 engines with three valves per cylinder and twin-spark ignition

Sidebags for driver and front fitted as standard throught the Mercedes-Benz passenger car range

A-class with sandwich floor and engine which slides down and underneath the passenger compartment in a frontal collision

New common-rail direct-injection (CDI) passenger car diesel engines

NECAR 3 (based on the A-class): first fuel-cell prototype in the world with on-board hydrogen reformation

1997

Introduction of modular design principle in bus manufacture to produce vehicles of different length

Introduction of networked freely programmable CAN databus systems in bus manufacture

NEBUS: first fully operational fuel cell bus

1998

First window bags supplied as optional equipment for the E-class

New S-class featuring 30 technical innovations. e.g. passenger airbag with two-stage deployment, rear belt tensioners and belt force limiters, automatic child seat recognition (ACSR), air suspension with adaptive damping system (AIRmatic), COMAND operating/display system

1999

Mercedes-Benz CL coupé: first production vehicle in the world with Active Body Control (ABC)

CDI engines fitted in the van segment

All Mercedes-Benz models standard-equipped with ESP

Distronic autonomous intelligent cruise control goes into production

ZAS – automatic cylinder cut-out introduced in S 600 and CL 600

CDI engines fitted in the van segment

Joystick gearshift for coaches

"Cito" midibus with standard diesel-electric drive

2000

World's most powerful passenger car diesel engine fitted in the S 400 CDI

CL 55 AMG F1 Limited Edition is first roadgoing vehicle to be equipped with ceramic brakes (C-BRAKE)

Introduction of Telligent proximity control, Telligent stability control, Lane Assistant

Sprintshift automated manual transmission for Sprinter vans

New-generation Unimog with cab made of fibre composites, VarioPower high-performance hydraulics and VarioPilot transferable steering

FleetBoard telematics-assisted Internet service introduced
2001

The world's first electrohydraulic brake – Sensotronic Brake Control (SBC™) – incorporated in large-scale production in the SL (R 230)

Novel head-thorax side airbags in the doors of roadsters

F 400 Carving research vehicle with entirely new suspension technology

2002

Completely new 1.8 liter four-cylinder direct-injection engine, setting new standards in terms of fuel economy, torque characteristics, power development, lightweight design and smooth running

PRE-SAFE® safety system in the S-Class prepares passengers for an accident as well as possible upon emergency braking or in critical driving situations

Further developed AIRMATIC DC (Dual Control) in the new E-Class: springing and damping controlled by microelectronics on the basis of road condition, driving style and load

Up-front sensors in the front end of the bodywork – the world's first to trigger the restraint systems adjusted to the situation on hand

First-time use of front passenger weight recognition system, permitting the triggering of the airbag adjusted to the situation on hand

Electricity from solar cells in the E-Class glass roof for cooling the passenger compartment of the stationary car

2003

F 500 Mind hybrid-drive research vehicle: The car is a laboratory on wheels for researching future drive, assistance and display concepts

Particulate filter for passenger car diesel engines: Mercedes-Benz is the world's first automobile brand to offer the combination of particulate filter and EU 4 emission standard for diesel-powered cars. Particulate filter fitted as standard as of 2005; emissions of soot particles reduced by 95 percent

2005

S-Class W 221 with new safety philosophy PRO-SAFE™, made up of the elements PERFORM-SAFE (active safety, handling safety, perceptual safety and stress-reducing safety), PRE-SAFE® (preventive safety systems which "anticipate" to mitigate the effects of an accident), PASSIVE-SAFE (passive safety, interior safety) and POST-SAFE (assistance systems designed to prevent further damage occurring after an accident)

S-Class: brake lights pulsate during emergency braking · Night view assist in the S-Class. Operates with infrared headlamps which illuminate a far larger portion of the roadway in the dark than low-beam headlamps. The enhanced night image is shown on the instrument cluster display

The proximity control system DISTRONIC PLUS covers a speed range from zero to 200 km/h. Even in slow-moving traffic DISTRONIC PLUS maintains a constant interval to the vehicle ahead and brakes the car, if need be, to a full stop

BLUETEC diesel technology with SCR (Selective Catalytic Reduction) reduces nitrogen oxides in the exhaust gas of diesel engines by around 80 percent. Initially only for commercial vehicles, factory-fitted

Three vehicle studies based on the S-Class show the status of Mercedes-Benz hybrid technology: S-Class HYBRID plus DIRECT HYBRID with gasoline engine and electric motor and the BLUETEC HYBRID, in which a diesel engine works together with the electric unit. The electric motor of the two concept cars shown in Frankfurt develops 6 kW (8.2 hp)

F 600 HYGENIUS research vehicle with fuel cell drive and a body and design concept developed specifically for the fuel cell. An innovative control concept featuring virtual displays and new types of seats also are tested in the F 600 HYGENIUS · Interface kit for Apple's iPod® MP3 player

2006

First production passenger car with BLUETEC: the Mercedes-Benz E 320 BLUETEC was launched onto the US market in October 2006

Gasoline engine with spray-guided direct injection in the Mercedes-Benz CLS 350 CGI

ADAPTIVE BRAKE offers auxiliary functions for hill starts and urban traffic

Intelligent Light System, a headlamp system offering five lighting scenarios that come on automatically depending on weather and traffic conditions (cornering light, country light, motorway light, active headlamps and extended fog light functions)

Rain sensor with second sensitivity level

PRE-SAFE® brake – in the event of acute risk of a rear-end collision the system automatically performs a partial braking

New 4MATIC all-wheel drive system for the Mercedes-Benz S-Class

2007

ADVANCED AGILITY package: Tunes shock absorbers and transmission at the touch of a button

AGILITY CONTROL package: A selective damping system matches shock absorber power to different driving conditions
[adsense] [adsense] [adsense]
---
CLICK HERE to contribute with your knowledge. With your help we can become complete!