NEWS
5 things to consider when buying used cars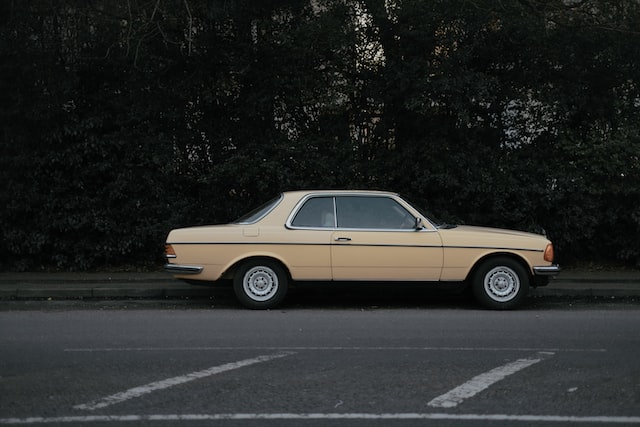 Buying a brand new car is expensive. And with the shortage of new cars in the market more people are looking into buying a used car. Here are five important things to consider before getting a used car.
Since 2020 a worldwide chip shortage has created a shortage of new cars. The delivery times have gone way up and the demand has made the prices rise. Besides, buying a brand new car has always been way more expensive than buying a used car – even if it's only a year or two old.
This has made the used car market hotter than ever, where more people are looking to buy a used car. And the used car market is often a place to make a good deal – if you know what you're looking for. Here's our five things to consider before buying, to make sure you don't wind up losing money on a broken car.
Research
First off, you need to do your research. What kind of car do you need? How much are you willing to spend? Which brands and models are doing well in the used car market?
There are certain brands that keep their value years after being made. That is normally the type of car you're looking for – especially if you're looking to re-sell the car again in a couple of years. Buying a well-known brand often pays off in the long run – brands that are considered reliable are Toyota, Kia and Swedish brand Volvo.
But you shouldn't be too closed off into one brand or model. Instead you should look for the type of car that fits your need – regardless of brand. In that way your eyes are more open to finding a good deal.
Financing
Before buying a car you need to make sure you can afford it. Make up a budget and be clear on how much you can afford to spend on the car each month. That should include insurance, loan and other expenses.
Some go by the rule of 20/4/10. That means that you should pay a 20 percent down payment on a car that is no more than 4 years old – and the expenses shouldn't exceed 10 percent of your total income.
To get the best deal on a car you also have to compare car loans. Let's say you live in Sweden and have found a nice used Volvo you'd like to buy. You'd then use loan comparison service Advisa to compare offers from 40 different loan brokers – to get the best interest rate possible. When taking a loan through Advisa you also don't need to make a down payment on the car. You can find comparison services like this in almost all countries.
Look up the cars history
When buying a used car it's important to do a check on the history of the car. By searching the license plate you can get a full vehicle history report. In the report you can see how many owners the car has had, and sometimes even service history.
Do a thorough test drive
Make sure you get to test drive the car – and be thorough. Test all of the features of the car and check the lights, windshield and all exterior parts. You don't want to buy a car just to find out a huge fault in the mechanical system just months later.
Negotiate the deal
Regardless if you're buying the car from a dealership or an individual seller – you need to learn to negotiate. You can save a lot of money by standing your ground. If the dealer isn't willing to go down in price – maybe you can get extra long warranty? Or get an extra set of tires? Be creative and be confident!
That is our 5 most important things to consider when buying a used car. We hope that you've learned a thing or two and we wish you good luck with buying your next car!