Technology
PeterH on August 31st, 2018
Anti-lock braking system 40 years old
From 22 to 25 August 1978, Mercedes-Benz and Bosch presented the anti-lock braking system in Untertürkheim.
A world first, this digital driver assistance system redefined the partnership between driver and car. ABS was available in the S-Class (model series 116) from the end of 1978.
Continue reading about World premiere in 1978 in the Mercedes-Benz S-Class
PeterH on August 30th, 2018
@CITY initiative researches and tests automated driving functions for urban traffic Development of intelligent technologies for greater safety, convenience and more efficient use of existing transport infrastructure Leading German companies, research organisations and the German government are investing around 45 million euros in the urban mobility of the future.
Continue reading about Autonomous and safe: Automated driving in urban traffic
PeterH on March 5th, 2018
DIGITAL LIGHT: the light of the future hits the road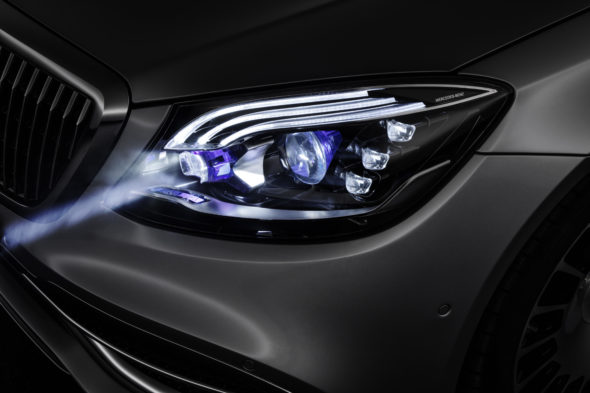 The future of car light should start soon for selected Mercedes-Maybach customers: the revolutionary headlamp technology DIGITAL LIGHT with virtually dazzle-free main beam in HD quality and a resolution of more than two million pixels should be entering small series production in the Mercedes-Maybach S-Class.
DIGITAL LIGHT is celebrating its world premiere in the updated top model from Mercedes-Maybach at the Geneva Motor Show. Selected fleet customers are expected to take delivery of the first vehicles equipped with it in the first half of 2018.
Continue reading about World premiere in the Mercedes-Maybach S-Class
PeterH on February 25th, 2018
Highly precise maps will be a key element for autonomous driving
Data from car sensors enables near real-time map "self-healing"
HD Live Map complements ADAS applications for more safety
Continue reading about Daimler and HERE to bring HD Live Map to future Mercedes-Benz models
PeterH on October 23rd, 2017
New special models and connectivity offers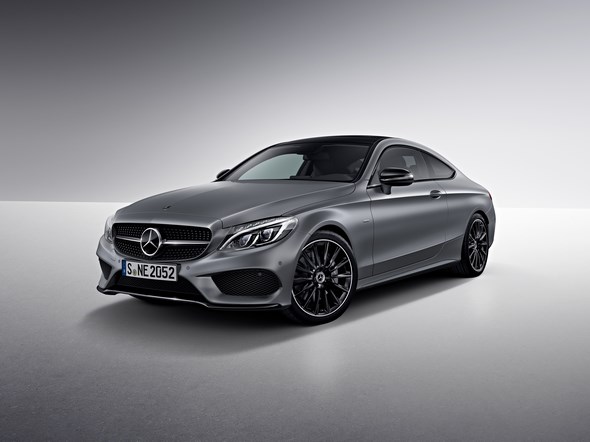 Stuttgart. The Mercedes-Benz C-Class, GLC and GLC Coupé are benefiting from numerous enhancements like the Smartphone Integration available for Audio 20 USB and Audio 20. The offering also includes sporty special models for the C-Class Saloon, Estate, Coupé and Cabriolet.
Continue reading about Lots of enhancements for C-Class and GLC
PeterH on October 21st, 2017
Mercedes-AMG GT Concept – Driving Performance of the future
Geneva/Affalterbach. As part of its 50th anniversary Mercedes-AMG is this year celebrating not only the successful past and present; above all it is looking forward. With the show car Mercedes-AMG GT Concept the sports car and performance brand is giving an indication of the alternative drive configurations AMG is designing.
Continue reading about AMG Future Performance: Sports car brand presents hybrid show car