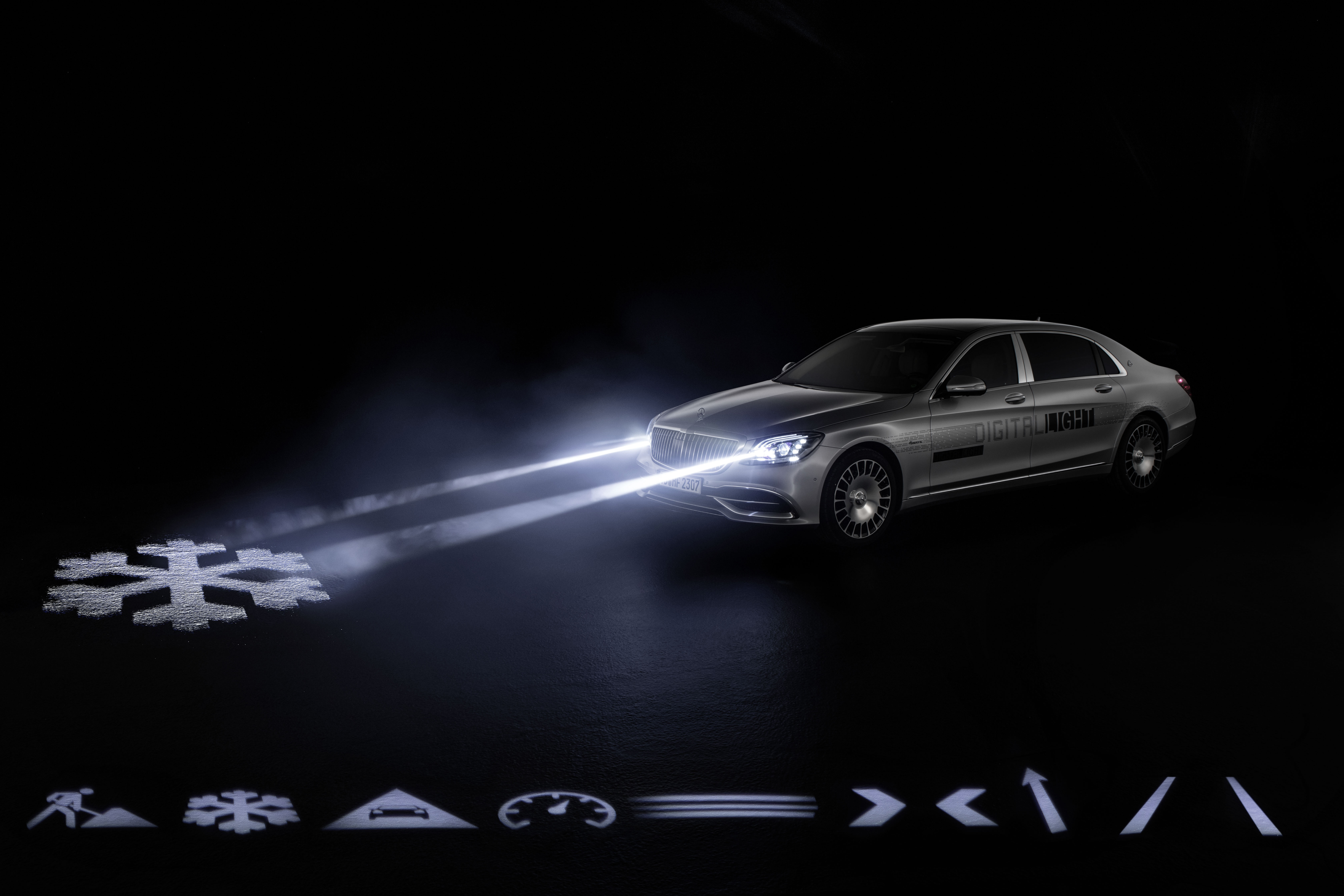 DIGITAL LIGHT: the light of the future hits the road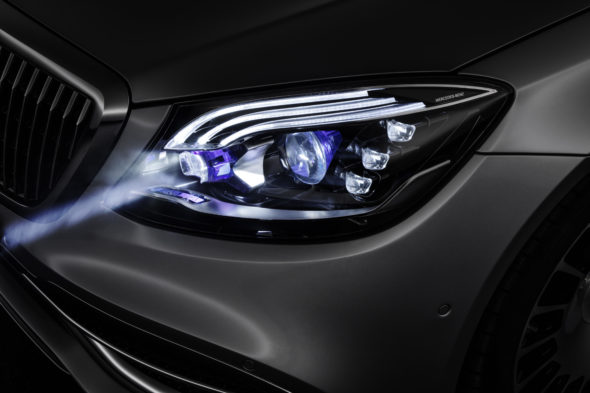 The future of car light should start soon for selected Mercedes-Maybach customers: the revolutionary headlamp technology DIGITAL LIGHT with virtually dazzle-free main beam in HD quality and a resolution of more than two million pixels should be entering small series production in the Mercedes-Maybach S-Class.
DIGITAL LIGHT is celebrating its world premiere in the updated top model from Mercedes-Maybach at the Geneva Motor Show. Selected fleet customers are expected to take delivery of the first vehicles equipped with it in the first half of 2018.
"With a resolution of over one million pixels per headlamp, DIGITAL LIGHT not only creates ideal light conditions for every driving situation; it also extends the visual support from our driving assistance systems", says Ola Källenius, Member of the Board of Management of Daimler AG and responsible for Group Research and Mercedes-Benz Cars Development.
The revolutionary DIGITAL LIGHT headlamp technology with outstanding performance facilitates pioneering driving assistance and communication with the driver and can create the ideal light conditions in every driving situation. DIGITAL LIGHT offers even higher precision than the MULTIBEAM LED headlamps, minimising the risk of other road users being dazzled. DIGITAL LIGHT delivers an important contribution towards improving safety in road traffic – as an integral part of the overall
INTELLIGENT DRIVE strategy.
In the new HD-quality headlamp there is a chip at work with over a million micro-reflectors, i.e. a total of over two million per vehicle. Cameras and sensor systems in the vehicle detect other road users, powerful computers evaluate the data plus digital navigation maps in milliseconds and give the headlamps the commands for best possible adaption of the light distribution in all situations.
High Definition headlamps with innovative features
innovative software-controlled DIGITAL LIGHT technology symbols can also be projected onto the road in HD quality. This not only gives the driver information directly in their field of vision: in a second step it could also make communication with the surroundings possible.
An overview of the DIGITAL LIGHT functions:
Guide lines

When driving through a construction site, two trails of light corresponding to the entire width of the car are projected onto the driver's own lane. These guide lines help the driver with orientation.
Extended pedestrian mark
If a pedestrian is detected in the danger zone near the road, an arrow pointing towards them appears on the road surface. This is in addition to the mark already made by the Adaptive Highbeam Assist.


Distance mark
This function supports the driver in setting the standard proximity appropriate for certain situations. When the driver activates the DISTRONIC PLUS proximity control or changes the standard proximity, an appropriate proximity mark appears on the road.
The car with DIGITAL LIGHT technology can also warn the driver about certain dangers and give relevant information on the road. For example if the car is in danger of leaving its lane and entering the oncoming traffic, a lane-keeping symbol is projected onto the road.
The following symbols are available as small series production starts:
Low-grip surface symbol
Construction-site symbol