Miscellaneous
PeterH on July 11th, 2018
The new C-Class family continues to grow
Additional engines for the new C-Class can now be ordered at the dealers. This makes a total of more than 50 models of the new C-Class family available – 30 saloons and estates as well as 21 coupés and cabriolets.
Continue reading about More than 50 models available in total
PeterH on November 5th, 2017
MVP (Most Valuable Player) Alexei Solo Berezin vom Team Virtus.Pro vor dem Mercedes-Benz CLA. e-Sports ESL one Turnier, Hamburg 2017, 29.10.2017
Full black leather dashboard
Sidecovers for the dashboard black leather left and right
The panels (black leather) the ones behind the interior doorhandles both front and rear, rear for memory seats with both heating and ventilation.
DUO valve for the rear AC A220 830 0084
Hazard triangle for the trunklid A203 890 0197
Trunk latch lock release A220 7500 893 or A220 8000 775
Doorsides FULL leather black
Please contact me with your asking price or if you want to contribute to this site with your old stuff.
PeterH on August 19th, 2016

Mercedes-Benz starts production of the new GLC Coupé
Mercedes-Benz Bremen plant expands its production portfolio to ten models with the GLC Coupé.
Second all-new model to be launched in Bremen in 2016.
PeterH on November 17th, 2015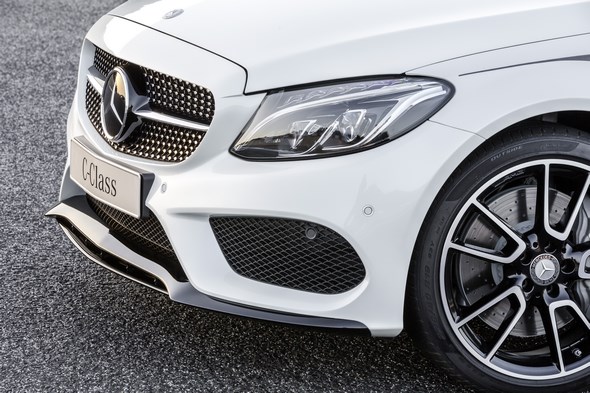 Mercedes-AMG is presenting new AMG accessories: with exclusive attachments and sporty side stripes, the dynamic look of the
C 450 4MATIC AMG and the AMG Line models will be further increased.     (more…)
Continue reading about Exclusive AMG Accessories for the C-Class
PeterH on November 13th, 2015
Pininfarina built a coupe based on the Mercedes-Benz 300 SEL
Continue reading about Mercedes 300SEL 6.3 Pininfarina Coupe