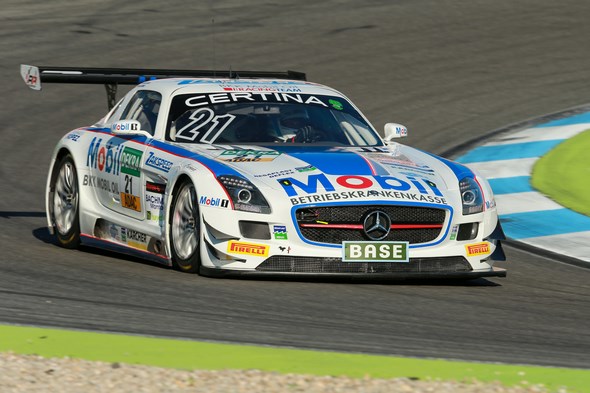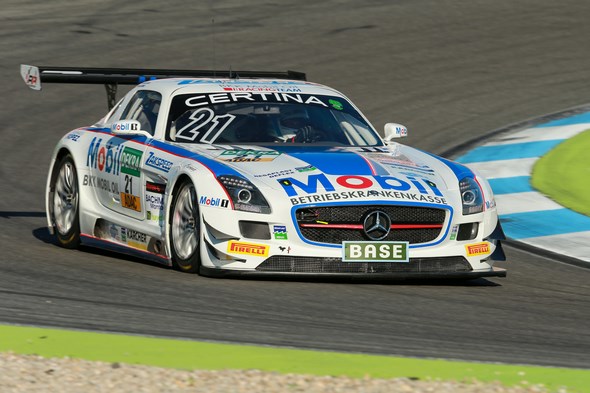 Sebastian Asch and Luca Ludwig (both GER) are the new ADAC GT Masters champions. In the final and deciding race at the Hockenheimring Baden-Württemberg, fifth place was enough for the duo to secure the title.
After 2012, the Zakspeed team achieved the second title win by a Mercedes-Benz SLS AMG GT3 in the ADAC GT Masters.     
For the Zakspeed team, the joy after the finale at Hockenheim seemed to be unlimited. Until the final lap, the team was involved in a close battle with the title rivals from BMW.
After Asch and Ludwig initially had lost some ground in adverse conditions, the duo made its way back up in the field over the course of the race. The Zakspeed drivers crossed the finish line in fifth place, sufficient to win the drivers' title.
From the start of the season, the AMG Customer Sports Team based in Niederzissen convinced with consistency. With second and third place at Oschersleben, Sebastian Asch and Luca Ludwig led the drivers' standings after the season opener.
In the first half of the season, the experienced duo managed to score seven podium finishes from eight races. Among the highlights were victories at Spa-Francorchamps, at the Lausitzring and at Zandvoort.
With his title win, Sebastian Asch secured the ADAC GT Masters drivers' crown for the second time within a few years. In 2012, Asch had already won the title with a gullwing he shared with the current Mercedes-AMG DTM driver Maximilian Götz.
With another Mercedes-Benz SLS AMG GT3, Harald Proczyk (AUT) ended up fifth in the final ADAC GT Masters drivers' standings. The Austrian had a successful season.
The stalwart scored three podium finishes and even started from pole position at Spa-Francorchamps, together with AMG Customer Sports Pool Driver Bernd Schneider.
Sebastian Asch: "This really is a great relief. We have won the title and thus have scored the maximum result this season. In the final race, we played it safe and that paid off in the end. In the first stint, Luca has done a great job, the only thing I had to do was to bring it home. Thanks to the entire team."
Luca Ludwig: "The final race was quite nerve-wrecking for us. Initially, there was rain, but it dried out later on, which made it exciting for everyone involve. I am very proud to have won the title. Especially in the first half of the season, Sebastian and I laid the foundation for this championship success. Throughout the season, we have been working together in a perfect way."
Tobias Moers, CEO Mercedes-AMG GmbH: "Congratulations to the entire Zakspeed team for an outstanding team effort. The drivers Sebastian Asch and Luca Ludwig really have deserved the title for their excellent performance throughout the season."