RACING
PeterH on September 24th, 2016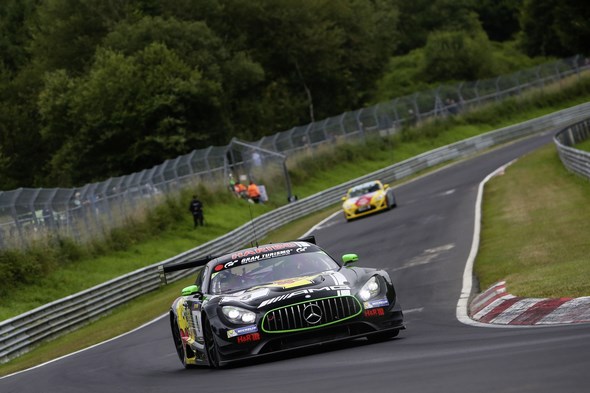 HARIBO Racing Team-AMG #8 wins sixth round of the VLN endurance racing championship       (more…)
Continue reading about Victory for Mercedes-AMG at the Nürburgring-Nordschleife
PeterH on October 4th, 2015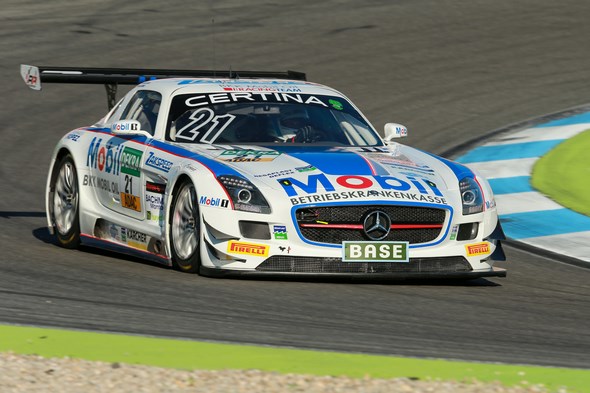 Sebastian Asch and Luca Ludwig (both GER) are the new ADAC GT Masters champions. In the final and deciding race at the Hockenheimring Baden-Württemberg, fifth place was enough for the duo to secure the title.
After 2012, the Zakspeed team achieved the second title win by a Mercedes-Benz SLS AMG GT3 in the ADAC GT Masters.      (more…)
Continue reading about AMG Customer Sports Team Zakspeed wins ADAC GT Masters drivers' title
PeterH on October 1st, 2015

The "Swabian Arrow" shapes the 1980s and 1990s in particular
Since the end of the 1970s Roland Asch has been driving to success in touring car sport, in slalom and mountain races. In particular the DTM era of the 1980s and 1990s was shaped by the likeable motorsportsman at the wheel of Mercedes-Benz racing tourers.
PeterH on September 18th, 2013
AMG customer sport drivers Maximilian Buhk and Maximilian Götz test DTM Mercedes AMG C-Class
Successful DTM test for AMG customer sports juniors Maximilian Buhk and Maximilian Götz at Lausitzring
Reward for their achievements in the Mercedes-Benz SLS AMG GT3
Mercedes-AMG promotes young motor racing drivers in customer sport
PeterH on August 9th, 2013
Second overall victory in succession for Mercedes-Benz at the 90-hour rally
The then new SL model series W 113 impressively displayed its sporting credentials 

(more…)
Continue reading about 50 years ago: Eugen Böhringer drove the 'Pagoda' to victory in the 1963 Spa–Sofia–Liège rally
PeterH on October 1st, 2012
Double title hat trick for the SLS AMG GT3   (more…)
Continue reading about Exceptionally successful week for AMG Customer Sports