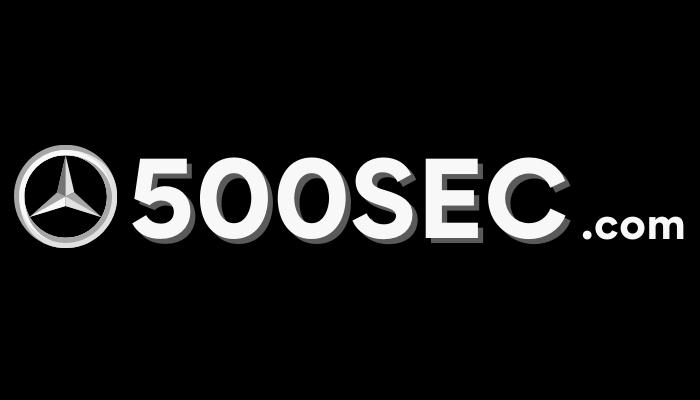 Leather-trimmed actively ventilated high-comfort seats are optionally available for the S-Class. Built into the seat cushions and backrest are a number of small fans, which draw in air from underneath the seat.
Even if extreme heat has built up inside the car, this air will be perceived as agreeable in temperature because it is slightly below the normal temperature of the skin.
The air is distributed evenly across the entire surface of the seat via plastic ducts, an air-permeable fabric and fine perforations in the leather, in this way continuously transferring perspiration moisture away from the passengers.
Active seat ventilation can be activated by pressing a button in the door panel. This initially engages the highest of three different speeds, or stages. Three blue LEDs above the switch indicate the currently engaged speed.
[adsense]
In order to prevent chilling, the ventilation automatically switches from stage three to stage two after approximately ten minutes, then after a further ten minutes switches to stage one.
W212
Actively ventilated comfort seats: a total of six miniature ventilators in the seat cushion and backrest extract cool air from the floor area of the interior and distribute it evenly through a ventilation tissue beneath the seat surface.
This gentle airflow prevents the occupants from getting into a sweat even when outside temperatures are very high.
C216CL
A pleasant airflow: Active seat ventilation even more effective
The seat development specialists at Mercedes are concerned not only with traditional comfort characteristics such as the springs and padding, but also with the all-round well-being of the car's occupants.
The materials and structure of a Mercedes seat must ensure comfort in all weather and temperature conditions. This is ensured by breathable materials and the high-quality leather upholstery used for CL-Class seats.
Even more climatic comfort is provided by actively ventilated luxury seats, which are standard equipment in the CL 600.
Miniature fans in the seat cushion and backrest take in cool air at floor level and evenly distribute this via an air-permeable fabric under the surface of the seat.
This gentle airflow ensures that the occupants remain cool and comfortable even at high outside temperatures.
Specialists have now improved this technology even further.
The heated, actively ventilated luxury seats in the new CL-Class are equipped with even more efficient fan controllers, which regulate likewise improved mini-fans in the seat cushion (4) and backrest (2) of each front seat.
The upholstery materials have also been modified to improve the efficiency of the heating and ventilation functions even further. The heating elements are now located directly beneath the seat covers.